Valentine's Day Gifts for her
06 February 2020 ·
5
min read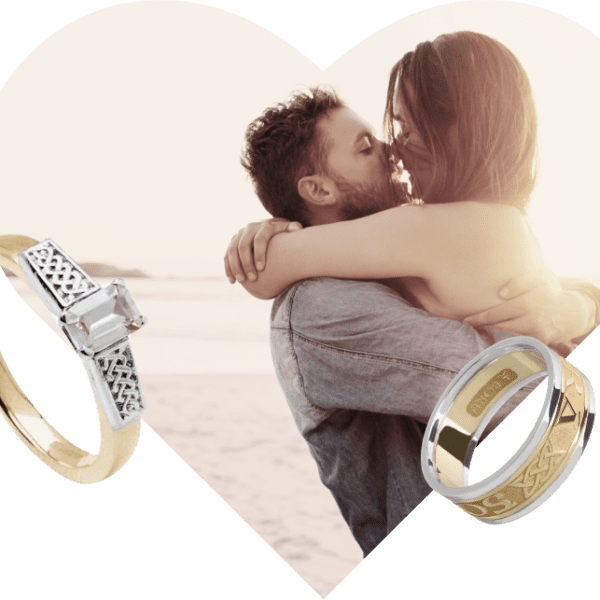 Are you looking for the perfect Irish Jewelry Valentine's Day Gift? Well look no further, Boru is here to help you find the perfect gift to show your love and affection.
We design and handcraft bespoke Irish and Celtic Jewelry in our workshop at the foothills of the Dublin Mountains. So, when only handcrafted quality will do for a Valentine's Day Gift, you'll find something truly special in the Boru Jewelry collection.
We've put together a list of our best sellers that's bound to put a big smile on her face this Valentine's Day. This is a stunning range of Irish handmade jewellery that she'll absolutely adore!
Take her breath away this Valentine's day with a gift that is unique, sentimental and romantic.
We have such a large selection of Claddagh Rings that we couldn't possibly just pick one to share! The Claddagh ring is one of the best gifts you can give your loved. It represents friendship, love and loyalty. The Heart for Love, the Crown for Loyalty and the Hands for Friendship. ⁠It's the perfect gift for your loved one this Valentine's Day. Not sure how to wear a Claddagh ring, check out our How to Wear a Claddagh Ring blog.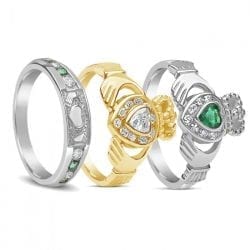 This beautiful Heart Claddagh Pendant is decorated with a Cubic Zirconia Heart in the middle. The Claddagh hands twist to meet the heart in the middle. It also has smaller Cubic Zirconia stones to the sides. A beautiful gift to give this Valentine's Day.
This Celtic Heart Pendant is one of our favourites as it has a very bespoke look to it. The pendant is sterling silver and the centre is decorated with a beautiful gold coloured Trinity Knot heart. Celtic knotwork is believed to be symbolic of the never-ending life cycle. This is the eternity of love, the cycle of life and the constant changing of the seasons in nature. The perfect gift for the one you love this Valentine's Day!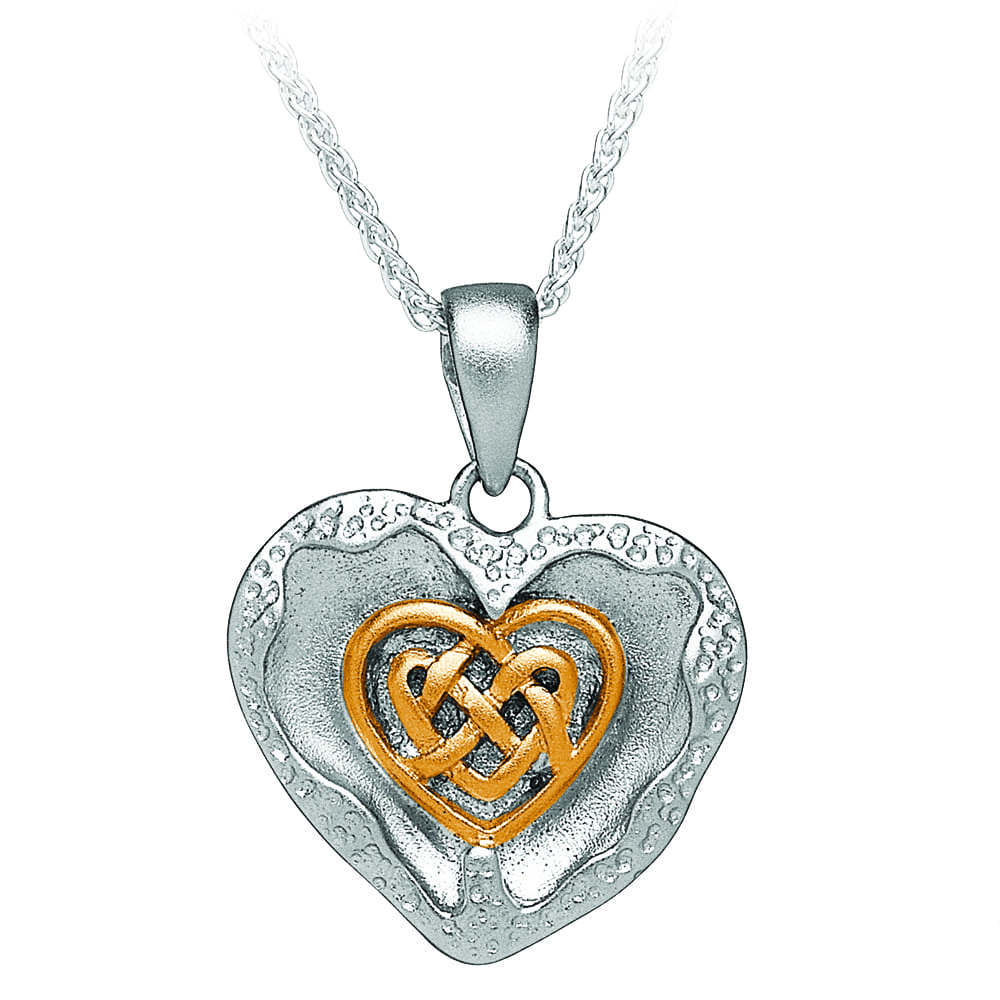 The Trinity Heart Pendant is a popular choice at Boru. This beautiful open-heart shaped pendant is set with clear cubic zirconia stones, adding a bit of sparkle to your life. In the centre of this pendent is the iconic Trinity knot. This Pendant should be given as a token of promise. To love, to honour and to protect.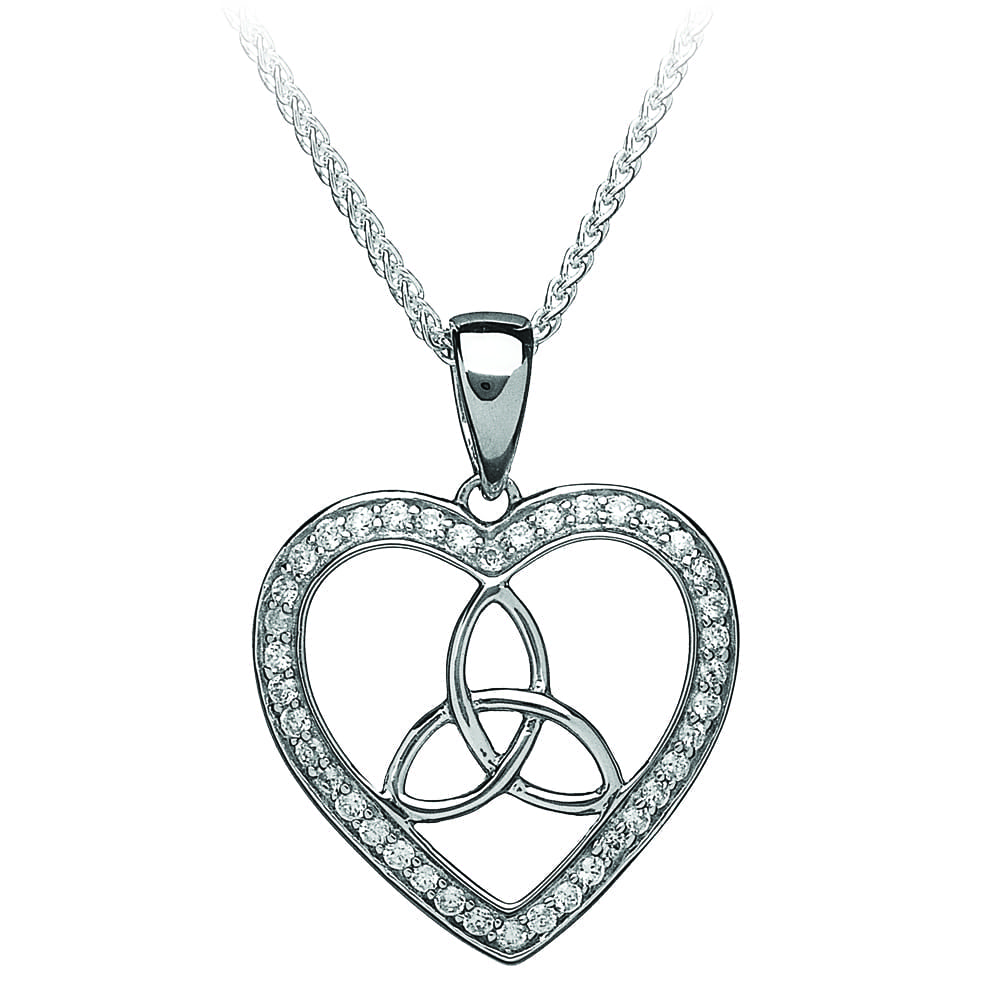 We also have these stunning matching earrings for the perfect gift set!
We absolutely swoon over this pendant! Mo Anam Cara means "My Soulmate". In Celtic tradition it is believed that when you connect with that special other person and become completely open and trusting with that individual, your two souls begin to flow together. When such a deep bond is formed, it is said you have found your Anam Cara or "Soulmate". This is a stunning pendant for someone very special in your life.
This Shamrock Pendant is sterling silver and decorated with four Irish shamrocks in plated rose gold. Two of these shamrocks are also encrusted with clear Cubic Zirconia stones. Three bands of "shooting" stones join these pretty shamrocks to the pendant.
For the Celtic Warrior ® in your life, this is the perfect Valentine's Day gift. This collection is has been inspired by one of Ireland's foremost treasures, the Ardagh Chalice. Warriors like Chu Chulaunn, Fionn Mac Cumhail and Queen Maeve are inspirational heroes from our past who influence our songs and stories even today. Carrying shields richly decorated with Celtic symbols and designs they represent courage and fearlessness. The Perfect gift for your Celtic Warrior ®.

Give your Angel this stunning Angel Wing Trinity Pendant this Valentine's Day. It is covered in gorgeous Cubic Zirconia stones and has a rose gold Trinity Knot at the top, interlinking with a CZ circle. This pendant is simply stunning.
Does your other half love Irish dancing? If so, this is the perfect gift for them this Valentine's Day. This stunning pendant has exquisite detail on the shoes, enhanced with gorgeous Celtic knot work on the laces.
This Puffed Heart Claddagh Locket has been oxidized to give it a vintage look. The heart is puffed out to both front and back and both sides have been embossed with the iconic Claddagh symbol combined with shamrocks and Trinity knots. The locket opens to keep your memories near and dear to your heart. A lovely sentimental gift to give this Valentine's Day.
This silver Claddagh and Shamrock Wire Bangle is a beautiful combination of Irish heritage. It features a traditional Claddagh symbol within a Cubic Zirconia stone circle. And a silver iconic shamrock on the other side. A lovely Valentine's gift to show your Irish heritage.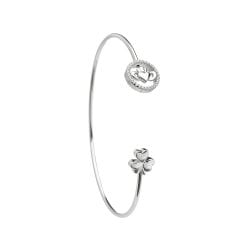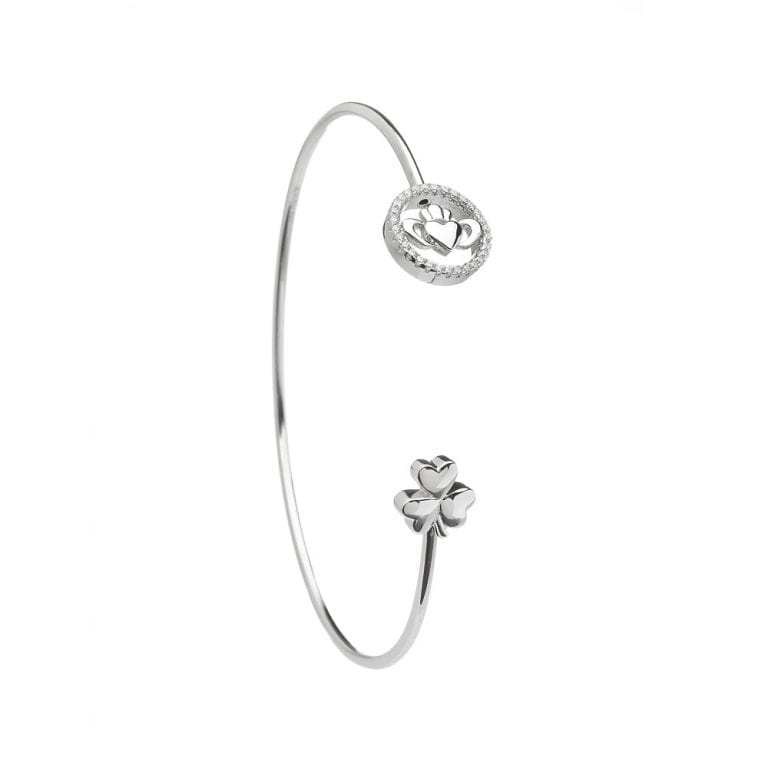 We hope our ideas have helped you decide what to get your loved one this Valentine's Day. You can also view our full Valentine's Day Collection here.