Mother of the Bride Jewelry: Top 10 Celtic Jewelry Gift Ideas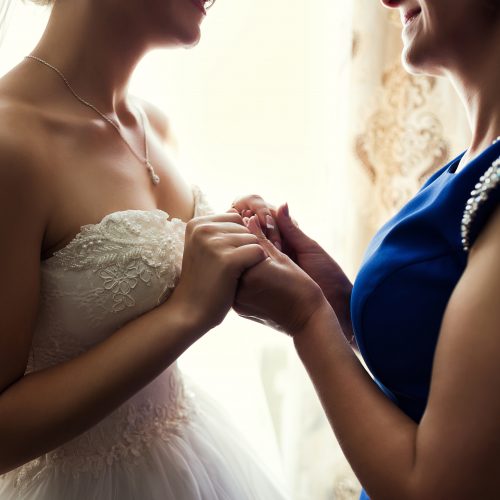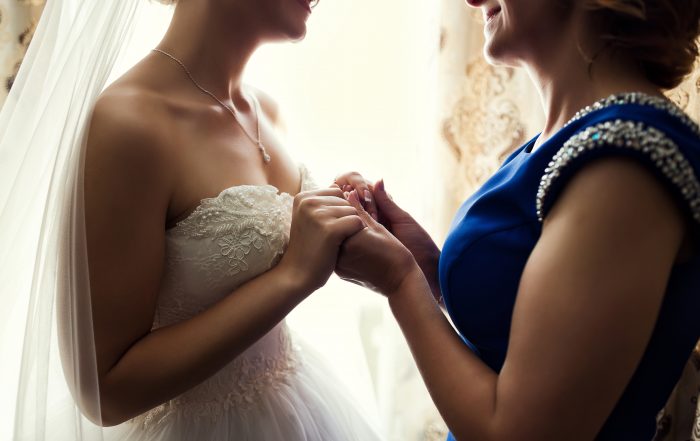 Photo source: Shutterstock
You're about to finally marry the love of your life. It will certainly be one of the most important days for you and your partner, and everyone is telling you to focus on making it as unique as possible. 
But for some reason, you still feel compelled to impress your mother-in-law. Yes, you know that the brides' moms just want their daughter to be happy (and they are!), but that does not change the inevitable pressure you feel.
So when it comes to getting her a present, you want to go above and beyond and find something that would impress her. Look no further: browse this list of incredibly meaningful and beautiful jewelry gifts for a mother of the bride. Our wide selection of designs and prices will fit all phases of your relationship.
These gifts will bring you closer together, because you are not offering meaningless luxury items, but unique pieces, charged with symbolism and amazing stories. 
We have prepared a list of Boru's 10 best Celtic jewelry gifts that are guaranteed to make your wedding day even more special for you and your mother-in-law.
Solstice Twisted Trinity Pendant 18k Gold Bead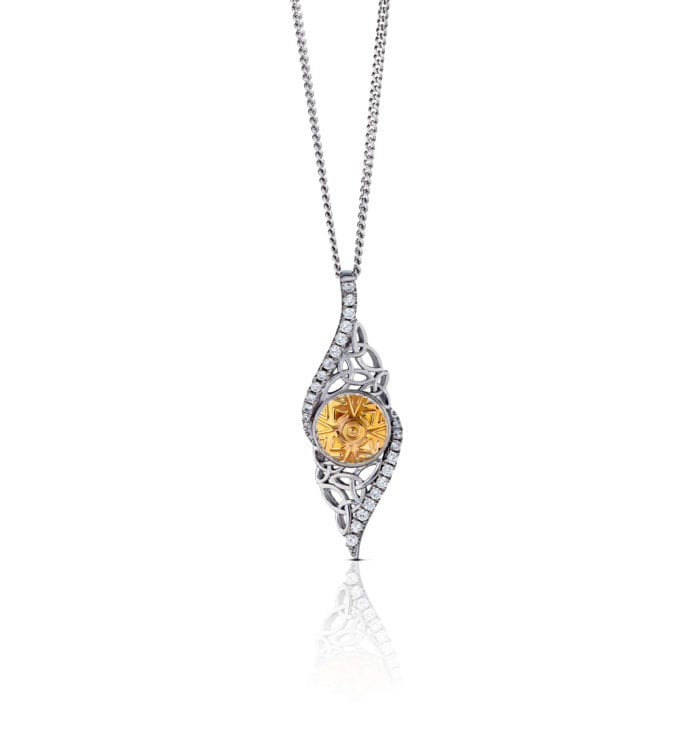 Photo by Boru
The Winter Solstice festival is a Celtic festival commemorating the shortest day and longest night of the year. It was our inspiration for the Solstice Twisted Trinity Pendant 18k Gold Bead because it is said to be a time that brings much peace and calming energy. 
Moreover, what happens there each year, at the Newgrange's passage, is described as a miracle. Newgrange's passage grave is 5,000 years old, making it older than the Great Pyramids. During the winter solstice, a beam of light breaks through a narrow gap at the entrance as the sun rises on the year's shortest day, illuminating the central chamber at the end of a sixty-foot-long tunnel.
The Winter Solstice is also an excellent time to set goals and intentions for the coming season, reflect on your actions, let go of the past, and make positive changes in your life. 
➽ Discover this beautiful Twisted Trinity pendant in silver, as it is obvious why it would make a great gift for a mother of the bride, whether she has Irish roots or not. 
Arian Mother of Pearl Celtic Knot Pendant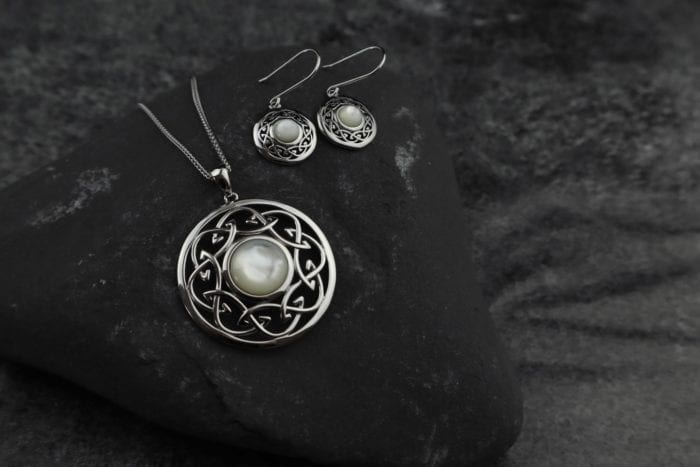 Photo by Boru
The Arian Mother of Pearl Celtic Knot Pendant is a mesmerizing piece of jewelry with a set of matching earrings. The Celtic mythology figure, Arianrhod, inspired the design of this unique pendant. 
Arianrhod was a goddess who ruled over the moon and the stars. She is the Celtic goddess of "fertility, rebirth, and the intertwining of cosmic time and destiny." The name "Arianrhod" comes from the Welsh words Arian, meaning "silver," and Rhod, meaning "wheel."
Her name translates to "silver wheel," a sign representing the ever-turning wheel of the year and our own annual journey. Since they make such wonderful gifts for the mother of the groom or bride with Irish roots, you will see more of our Arianrhod Celtic collection soon.
➽ Until then, if you're really looking for a way to flatter your mother-in-law, check out Boru's Arian Mother of Pearl Celtic Knot Pendant. 
Interlaced Celtic Knot Bangle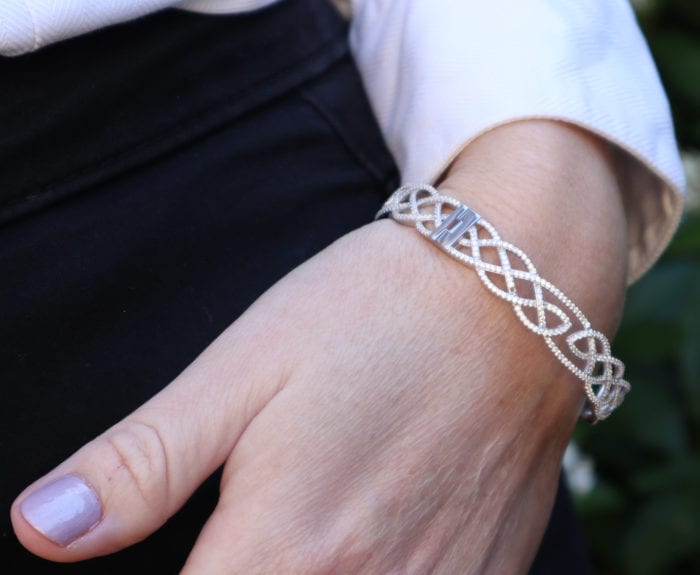 Photo by Boru
This stunning Interlaced Celtic Knot bangle is guaranteed to catch everyone's eye. It's made of sterling silver and adorned with beautiful white cubic zirconia stones.
Celtic Knot designs come in many different shapes and sizes, and they are deeply rooted in Irish culture. You will find Celtic knot designs in abundance in early Christian texts such as the Book of Kells, which dates back to the eighth century. 
These Celtic Knots were often used to embellish initial letters or the hair of apostles. They also enhance magnificent ancient artifacts like the Ardagh Chalice.
Celtic Knots are continuous loops with no beginning or end. They could be considered a symbol of eternity in terms of devotion, faith, friendship, or love. They also represent the eternal nature of love, the cycle of life, and the ever-changing seasons. 
This Interlaced Celtic pattern bangle symbolizes the interconnectedness of life and our role in the universe.
➽ Take a closer look at this one-of-a-kind Celtic knot bangle if you also think it'll be a gift that makes your mother-in-law happy.
Irish Dancing Charm Bracelet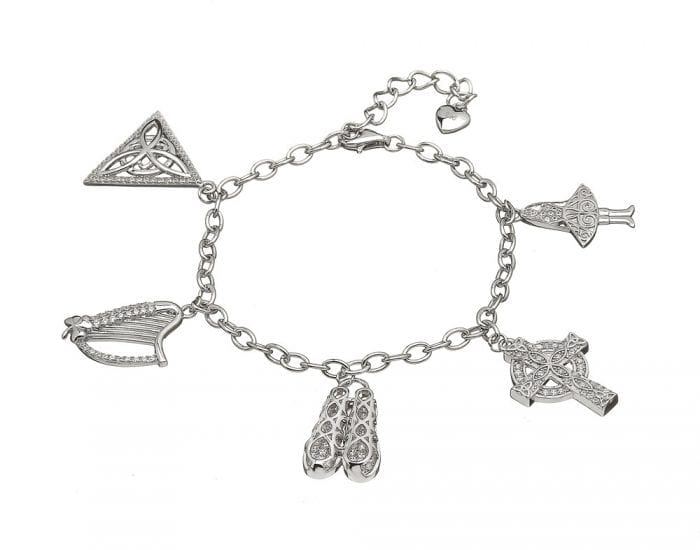 Photo by Boru
If your mother-in-law is a lover of Irish dancing, this classic link chain charm bracelet is the perfect gift. Moreover, charm bracelets are incredibly personal, and the person wearing them has sentimental memories and attachments to them. 
A pair of firm dance shoes, a pair of delicate dance shoes or ghillies, a traditional Celtic Cross, an Irish dancer girl in traditional costume, and a Trinity knot emblem are the five charms featured.
This lovely bracelet is made of sterling silver and hallmarked in Dublin Castle. It is perfect for anyone passionate about dance. 
➽ Discover the Irish Dancing Charm Bracelet on our website, as it could be a treasured future keepsake or a wonderful gift for a special occasion, like a wedding!
Traditional Tara Brooch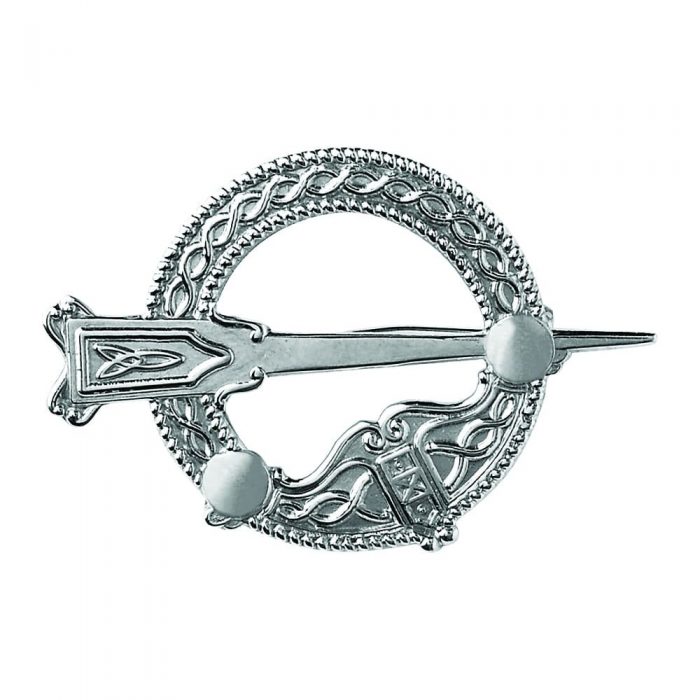 Photo by Boru
The Tara Brooch, discovered in 1850, is a Celtic brooch from circa 700 AD and is regarded as the most impressive of nearly 50 magnificent Irish pins discovered.
The original jewelry is now on display in the National Museum of Ireland. 
The brooch is named after the Hill of Tara, which was originally the home of the Irish High Kings. Once intended to fasten a cloak or as a status symbol, the Tara Brooch is now a stunning piece of jewelry that can embellish a dress, jacket, coat, or scarf. 
This gorgeous Celtic brooch is a distinctive symbol of ancestry, inspired by artifacts from the past. To make your gift even more special, you can order this brooch in metals other than sterling silver, such as 10K yellow and white gold.
➽ Check out this mesmerizing piece of Celtic jewelry and make your mother-in-law even happier on daughter's wedding day.
Trinity & Diamond Teardrop Pendant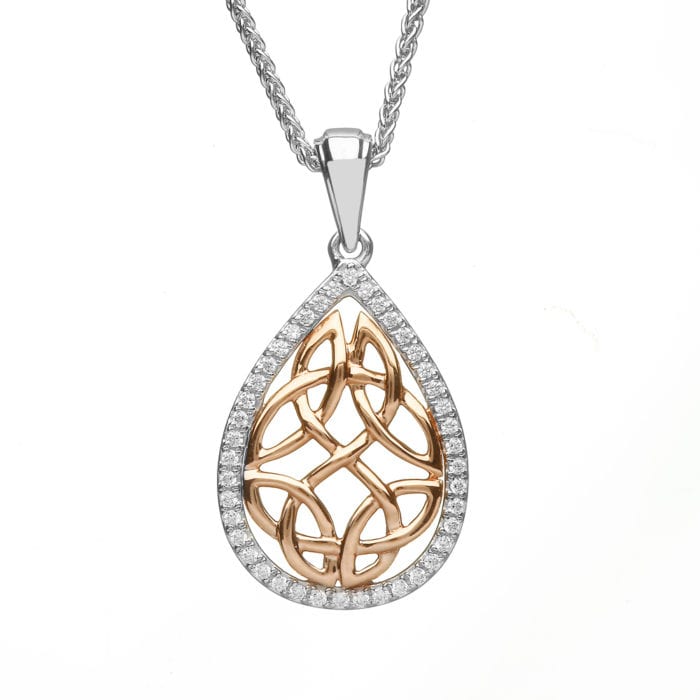 Photo by Boru
The Sterling Silver Trinity & Diamond Teardrop Pendant is an exceptional piece of jewelry that can be made with sterling silver, and 10kt rose gold. The Celtic symbol of the goddess Odin, the Triquetra, predates Christianity.
The symbol is found on Celtic crosses and Celtic stones throughout Ireland and in illuminated manuscripts such as the Book of Kells.
The Celts considered the number three to be a good luck charm and associated it with many things, including mind, body and spirit, earth, ocean and sky, and beginning, middle, and end – eternity.
The Trinity knot embodies this number and bears a strong resemblance to the Valknut, a sign associated with Odin. In Norse mythology, Odin was a revered god. Moreover, the Celtic trinity is the most famous knot in the Celtic world. 
➽ Order the Trinity & Diamond Teardrop Pendant for your mother-in-law, with the confidence that she will be happy to receive it from you.
Dancing Stone Silver Pendant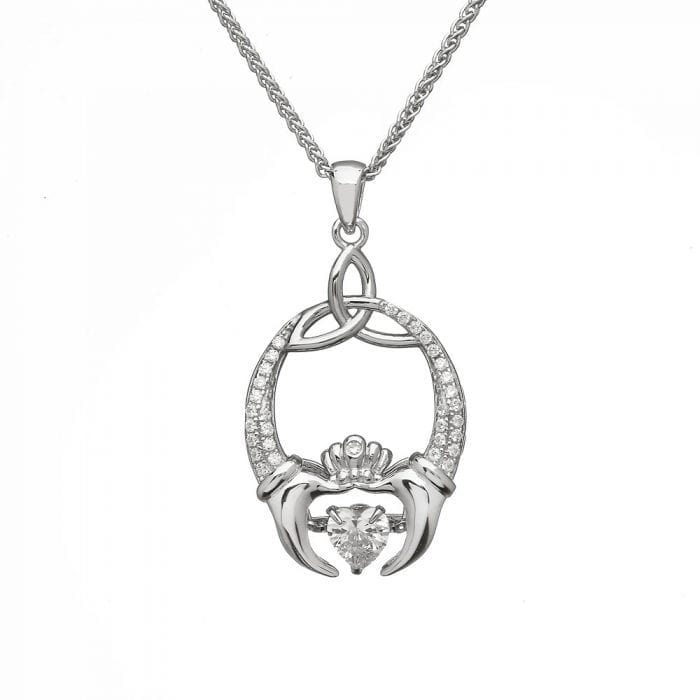 Photo by Boru
Boru's Damhsa – Dancing Stone collection includes this magnificent Dancing Stone silver pendant. The stone in the center truly 'dances' with movement, glittering and shimmering. The top of this Celtic pendant features a Celtic Trinity knot as well as the classic Irish Claddagh symbol. 
Christianity adopted the Holy Trinity symbol from ancient Celtic art. This involves the Holy Spirit, the Father, and the Son. For the Celts, however, the emblem had many other meanings. 
It encompassed the mind, body, and spirit as well as the land, sea, and sky, and the beginning, middle, and end. Consequently, it represents continuity as well as all life, death, and rebirth. 
It's easy to see why the Boru dancing stone silver pendant can be the ideal wedding gift for any mother of the bride.
➽ What better way to celebrate a happy day like a wedding ceremony than choosing a dancing stone silver pendant as a gift? 
Claddagh Pendant with Gold Heart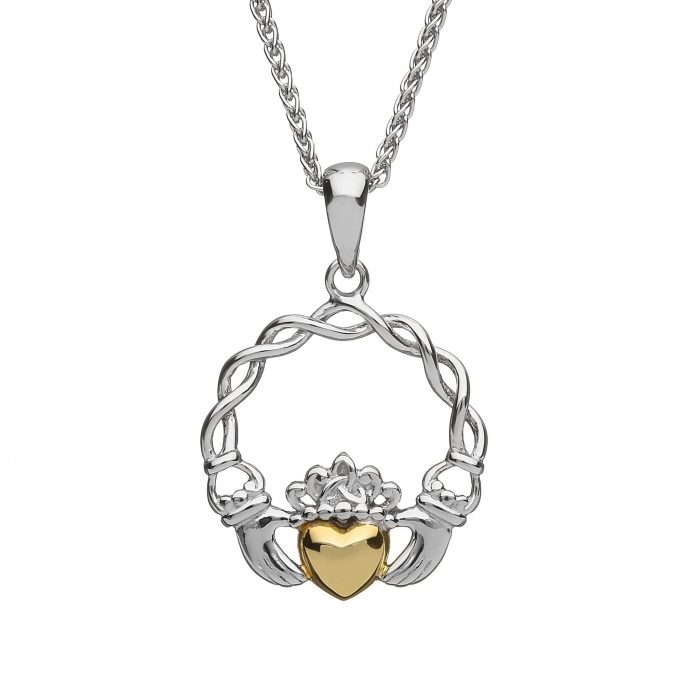 Photo by Boru
A Celtic knotwork runs along a circle with a Claddagh sign at the bottom of this Claddagh pendant with a Gold Heart. The Claddagh Heart is made entirely of solid 10K gold. This pendant represents love, family, and the crown's allegiance.
The Claddagh Ring is a 17th-century Irish ring that originated in the small fishing community of Claddagh in County Galway. Legend has it that Richard Joyce, a native of Galway, was kidnapped and sold into slavery in North Africa.
He was eventually freed after 14 years on the orders of William III. His employer, a goldsmith, was so pleased with his work that he offered him his daughter's hand and half of his land to persuade him to stay. Joyce declined the offer, however, and returned to Galway, where his sweetheart welcomed him.
This Claddagh pendant with Gold Heart would also go well with Boru's matching Claddagh Ring with Gold Heart and Claddagh Earrings with Gold Heart. 
➽ Whether you choose to buy the whole set or just one piece, the Claddagh pendant makes an excellent gift for your mother-in-law, bringing a bit of Irish heritage to any occasion!
Final Word
In this helpful shopping guide, we have compiled customizable and thoughtful gifts for the mother of the bride. So that you can use it to show your gratitude and love.
You might also want to check out our comprehensive blog about Best Mother's Day Ideas & Unique Gifts if you're wondering what to get for the coming Mother's day.
References:
https://www.borujewelry.com/product/solstice-twisted-trinity-pendant-with-18k-gold-bead/
https://www.borujewelry.com/product/stone-set-trinity-heart-pendant/
https://www.borujewelry.com/product/silver-pendant-solid-10k-heart-claddagh/
https://www.borujewelry.com/product/silver-pendant-dancing-stone-trinity-claddagh/
https://www.borujewelry.com/product/traditional-tara-brooch-medium/
https://www.borujewelry.com/product/irish-dancing-charm-bracelet/
https://www.borujewelry.com/product/interlaced-celtic-pattern-bangle-with-cubic-zirconia/
https://www.borujewelry.com/product/stone-set-trinity-and-shamrock-wire-bangle/ 
https://www.tcd.ie/visitors/book-of-kells/ 
https://en.wikipedia.org/wiki/Arianrhod#In_popular_culture 
https://www.countryliving.com/shopping/gifts/g24522955/mother-in-law-gifts/ 
https://www.goodhousekeeping.com/holidays/christmas-ideas/g19644878/mother-in-law-gifts/