Top 10 Irish Christmas Traditions
07 December 2021 ·
8
min read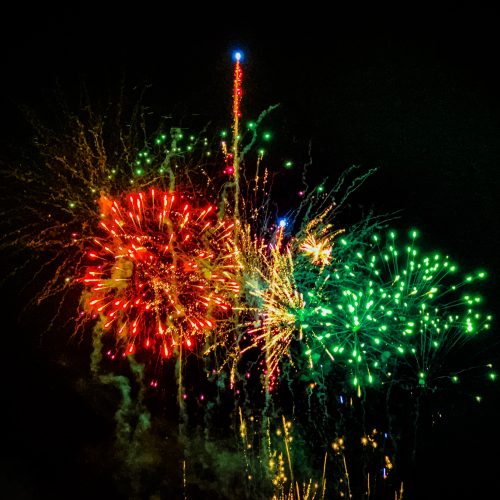 Christmas traditions differ depending on the country. In Ireland, the Christmas season is a lovely and joyous occasion filled with amazing and unique events. Aside from the food and the beer, Irish Christmas traditions are the real reason why Ireland is simply magical at this time of year. 
Do you know how to say "Merry Christmas" in Irish? Nollaig shona dhuit! Pronounce it like /null-eg hunna ghwitch/. This Irish phrase is used when you want to wish a person a Merry Christmas in Gaelic and it can be a great ice-breaker. 
Even though there are some similarities between Christmas in Ireland and how the holiday is celebrated in the United States and the United Kingdom, some traditions are distinctly Irish, making Christmas in Ireland a wonderful experience. Here below, we'll discuss the top 10 Irish Christmas traditions, gift ideas, and fun activities you can enjoy doing with your family.
           – Midnight Mass On Christmas Eve
           – Caroling
           – 8 December Shopping Day
           – Christmas Markets
           – Wren Boy Procession
           – Christmas Day Forty Foot Swim
           – 12 Pubs On Christmas
           – A Candle In The Window
           – Christmas Panto
           – Holly Wreath On The Door
Top 10 Irish Christmas Traditions
Midnight Mass On Christmas Eve
Because Ireland is a Roman Catholic country, Christmas mass is held on Christmas Eve rather than Christmas morning, as it does in many other Roman Catholic nations. People traditionally hold Midnight Mass at, well, midnight. Moreover, everyone who attends mass receives a candle to light.
Although Midnight Mass was always celebrated at midnight, it's now held at 10 PM in many cities. There have been many different tales over the years regarding why this Irish tradition was moved back to 10 o'clock. But, the real reason is quite simple and easy to guess: drinking. Families and churches received many drunk guests during the Midnight iMass, which, to be polite, apparently wasn't what they wished for. It wasn't long after that some decided to hold this festive event earlier so that anyone who wanted to drink could freely do so afterward!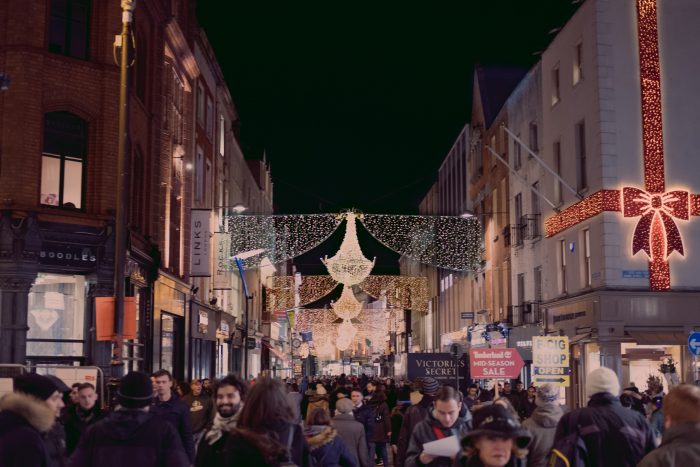 Photo by Kevin Dowling on Unsplash
Caroling
Caroling may seem like something you'd only see in Christmas movies, but it's a real thing that has brightened many a winter night for families, friends, charity organizations, and religious communities. They all get together and perform well-known Christmas songs for passers-by, sometimes receiving modest gifts in exchange — depending on their vocal abilities!
Although people no longer go door to door, or at least very seldom, carolers can be heard on more main streets around the holidays, raising money for charity. If there's one thing the Irish adore, it's making music, and Christmas is the ideal time to do so.
Photo by David Beale on Unsplash
8 December Shopping Day
This day is related to two Irish Christmas traditions still thriving in Ireland. Putting up the Christmas tree is the first one. As children, we were always told that December 8th was the official 'approved' day to decorate the home.
Some people decorate their trees much earlier, but it's not until December 8th that you start to notice trees blazing brightly from the windows of homes all around Ireland. The second custom linked with December 8th is shopping. People from all over the country travel to Dublin on this day to do their Christmas shopping.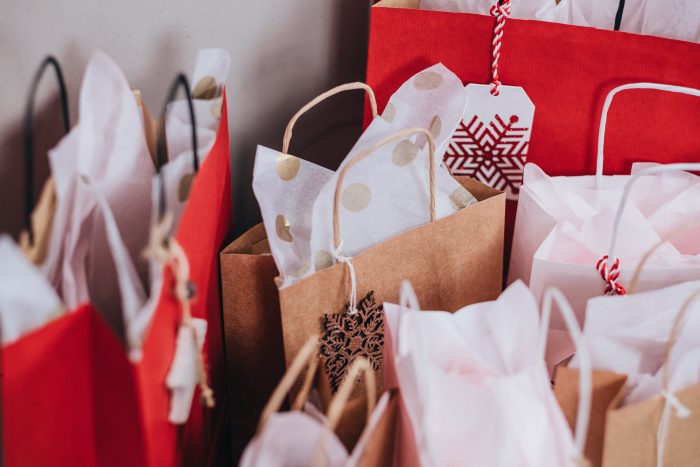 Photo by freestocks on Unsplash
Christmas Markets
There's no better time to combine mulled wine (and hot cocoa for the youngsters), mince pies, fairy lights, and holiday shopping than in December. Christmas markets in Ireland promise a magical atmosphere, complete with carol singing and overall merriment.
Even though each market is different in size, they all offer the same thing. Visitors can expect to see stalls selling festive food and drink, crafts, and local produce. For example, Belfast's Christmas Market is a must-see one. This famous market is strategically situated in front of the festive and eternally majestic City Hall.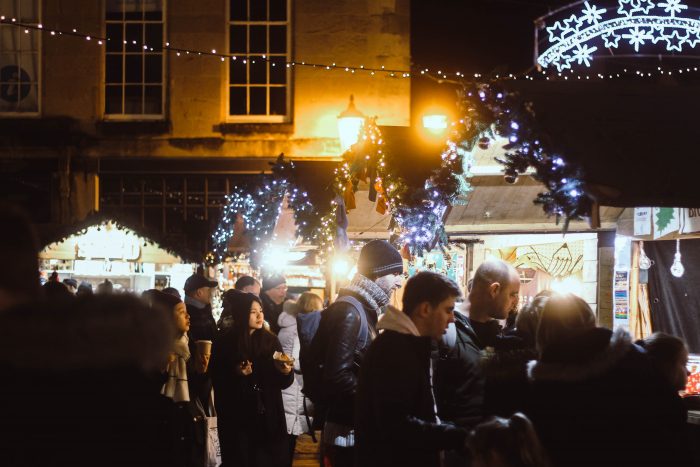 Photo by Sam Headland on Unsplash
Wren Boy Procession
During the Penal Times, a party of soldiers was about to get ambushed. But, destiny had other plans for them. Suddenly woke up by a swarm of wrens pecking on their drums. After that, the wren earned the moniker of "Devil's Bird." On St Stephen's Day, "Wren Boys" would hold a parade and walk door to door dressed in tattered clothes, with blackened faces and a dead wren atop a pole to commemorate this event.
Today, the wren is a plastic or rubber replica rather than a real dead bird. You may also find it interesting to know that the "Wren Boy Procession" event gradually blended into the caroling tradition. Still, the "Wren Boy" remains an essential custom in Irish history, and that's why it's one of the top 10 Irish Christmas traditions.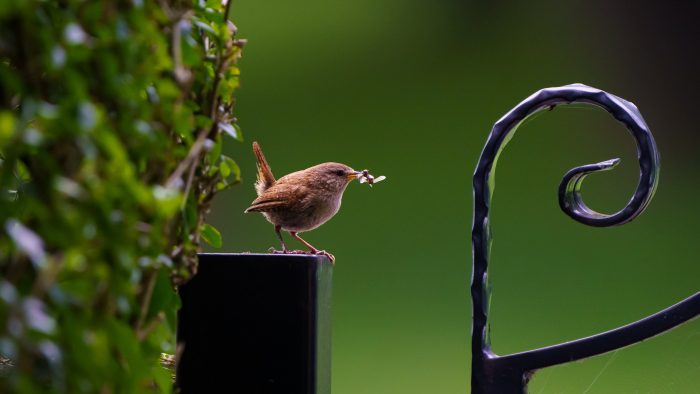 Photo by Amee Fairbank-Brown on Unsplash
Christmas Day Forty Foot Swim
Christmas day swims take place throughout Ireland on Christmas morning, but the Forty Foot Rock, just south of Dublin, is possibly the most famous one. The Christmas day swim, in which individuals from all over Ireland jump into the water wearing nothing but their swimsuits and a Santa hat, is one of the most peculiar Irish Christmas traditions.
It's similar to the Polar Bear Swim, which takes place in several of America's colder states. The water usually is around 10 degrees Celsius (50 degrees Fahrenheit) during this time of year, but the air outside is much colder. This is one of the top 10 Christmas traditions and has no real explanation; it just is. Yet, it's quite amusing to watch.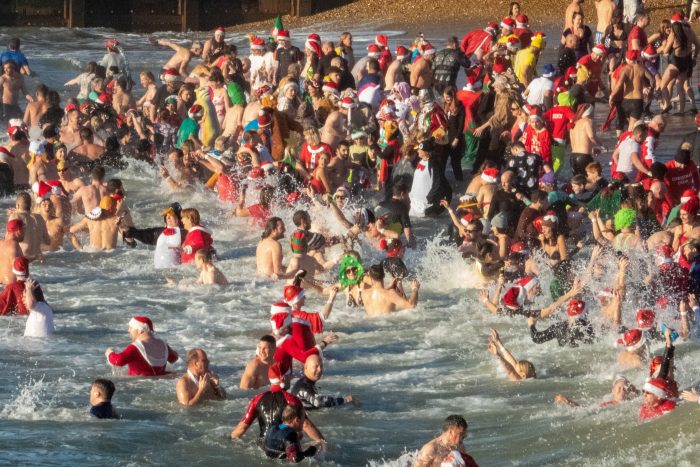 Photo by Nick Fewings on Unsplash
12 Pubs On Christmas
An old Christmas carol mentions the 12 days leading up to Christmas Day, as well as the gifts that a couple of lovers would share on each of these days. What better gift to offer a loved one than a pint from each of the 12 most fantastic pubs in your neighbourhood? Many Irish folks and visitors participate in this tradition, but only a few of them make it to the end!
Festive pints is one of the top 10 Irish Christmas traditions that can occur anywhere, whether it's a small village or a major city. The Irish perceive this tradition as one that connects friends and loved ones. It's a popular and old custom but doesn't seem to be going anywhere any time soon.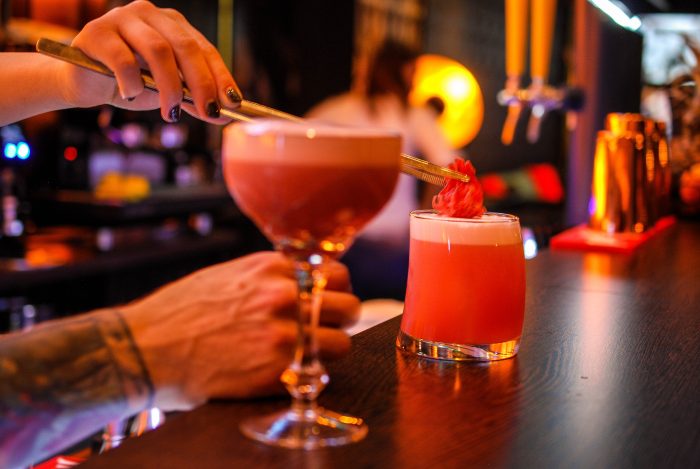 Photo by Balázs Horváth on Unsplash
A Candle In The Window
People traditionally lit a candle on Christmas Eve to let Mary and Joseph know they're welcome in all Irish households. Nowadays, a lit candle, adorned with holly sprigs, is still left behind the window overnight during Christmas.
However, the candle is now more of a symbolic tradition than anything else, a reminder of the days when these candles lit the way for passing travellers. Because leaving a candle in a window overnight isn't the safest option, many families have opted for electronic candles.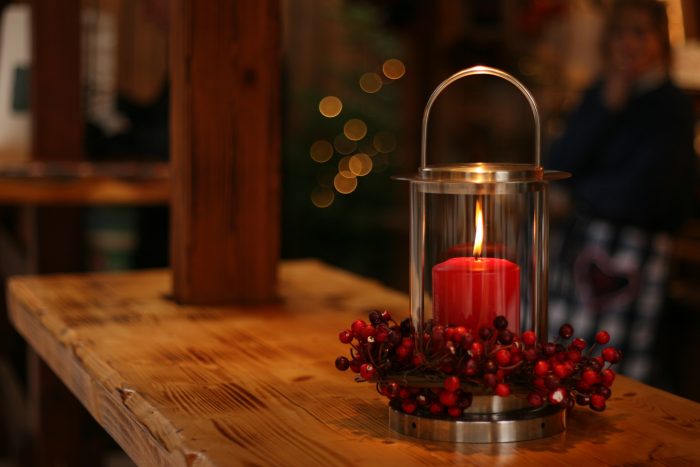 Photo by Mariana B. on Unsplash
Christmas Panto
Pantos are one of the more well-known top 10 Irish Christmas traditions. If you're unfamiliar with Pantos, they're a type of musical comedy performed on various-sized stages. They originated in the United Kingdom but have long been popular in Ireland. Every year, the Gaiety Theatre hosts one of Ireland's most famous Pantos during Christmas. You should see one if you decide to visit Ireland during the Christmas holidays!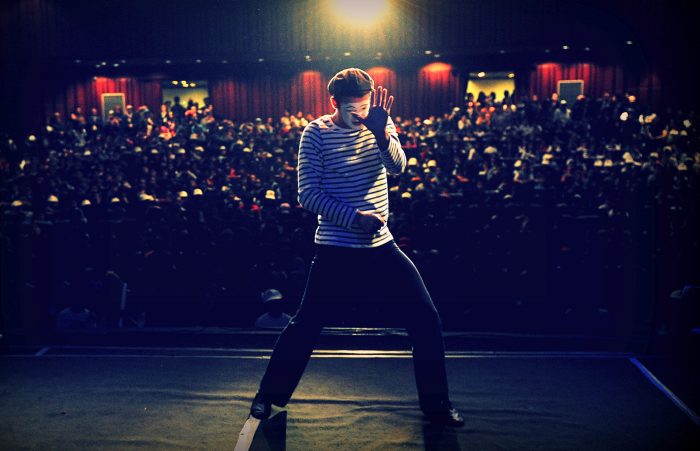 Photo by Fatih Kılıç on Unsplash
Holly Wreath On The Door
The tradition of placing a ring of Holly on doorways began in Ireland. Holly was one of the principal plants that bloomed during the Christmas season, providing the impoverished with abundant means to decorate their homes. Along with Christmas trees, fairy lights, and other decorations and souvenirs, beautifying a house with a Holly wreath is still one of the top 10 Irish Christmas traditions.
Photo by Nick Fewings on Unsplash
Other Family Christmas Activities
While you can add any of the top 10 Irish Christmas traditions to your celebration this year, you can also do other fun activities with your family. There's real joy in doing simple family activities that aren't necessarily tied to any unique tradition. Some of the fun things you can do during this holiday include:
Cleaning the house

Decorating the house

Driving around to see Christmas lights

Having a traditional Irish Christmas Dinner

Watching Christmas movies
Irish themed Christmas Party & Christmas Gift Ideas
Have a Merry Little Christmas by inviting loved ones to celebrate the holiday season and make them happier than ever by getting them an Irish-themed gift! You can even have your very own Irish-themed Christmas party and enjoy a magical night with your friends and family.
Whether you choose traditional or contemporary Irish gifts this year, your Christmas gifts will be extra special. We've collected our Irish-themed Christmas gift ideas in this section, including rings, bracelets, necklaces, sweaters, and more. Hopefully, you can find at least one for each one of your loved ones!
Christmas Eve Gift Ideas
When it comes to gift shopping for Christmas, there are always some items you can count on if you're out of ideas. Sweaters, socks, and pajamas are among them. They come in different colors, textures, and sizes so that you can get them for just about anyone! However, if you want to get a meaningful Irish gift for your loved ones, go for traditional Irish jewelry.
Irish-themed jewelry is more than just a gift. It's a token of all you want a person to have of you, a little bit of yourself. You can even customize Irish jewelry and engrave your loved one's name on them or anything your heart desires. These Irish gifts are also handmade, which further adds to their uniqueness. Some of these popular and memorable Irish themed gifts include:
From festivals to musical celebrations & historical traditions, Christmas brings out the best in Ireland and the Irish. People drink, party, go to the theater, lounge, or just to the pub with their neighbors. All over Ireland, festivals and fireworks are held to mark the occasion. What better way to bring a bit of Irish Christmas spirit into our celebrations than to buy an Irish gift that incorporates a piece of Irish culture and traditions?