The Top 5 Saint Patrick's Day Symbols in Jewelry
02 March 2022 ·
7
min read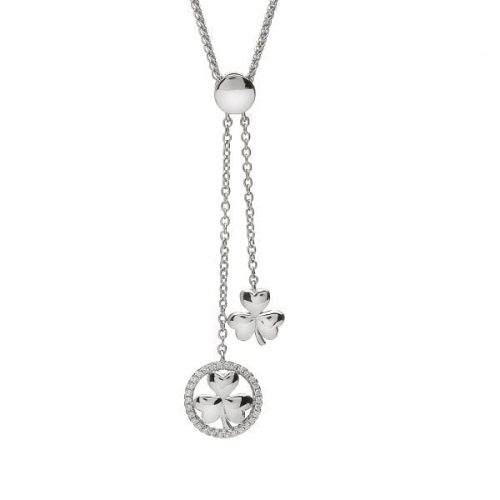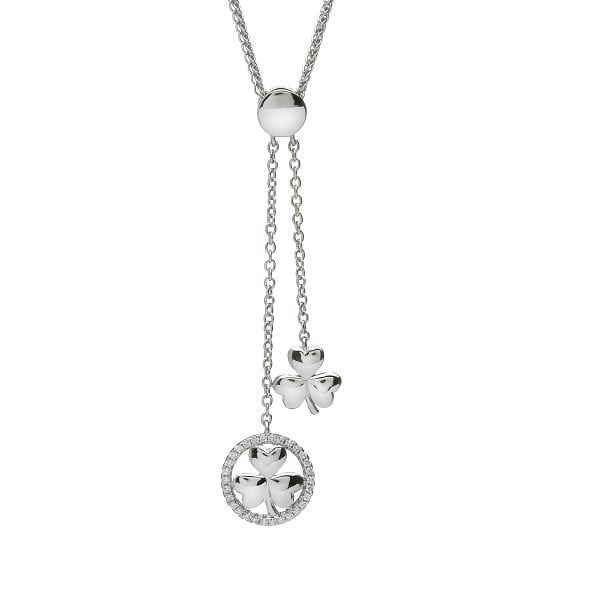 Though Shamrocks are the most famous symbol of St. Patrick's Day, and the celebration is often associated with drinking too much green beer, the holiday was initially intended to honor a real Saint whose life had a tremendous impact on Ireland and Christianity.
In the late fourth century, Saint Patrick, the Patron Saint of Ireland, was born Maewyn Succat, the son of affluent parents in Scotland. To wear St. Patrick's Day jewelry or celebrate this holiday, you do not have to be Irish. It's hard not to appreciate St. Patrick's Day jewelry. Considering the beautiful Celtic designs, sparkling green jewels, three-leaf clovers, and other popular St. Patrick's Day symbols, it's easy to see why.
Many St. Patrick's Day jewelry designs include modern pendants, antique rings, and Irish-themed wedding sets. 
Since many people like to gift jewelry on this day, we've compiled a list of the most popular symbols and their corresponding jewelry pieces. But first, let's take a closer look at this celebration and its traditions.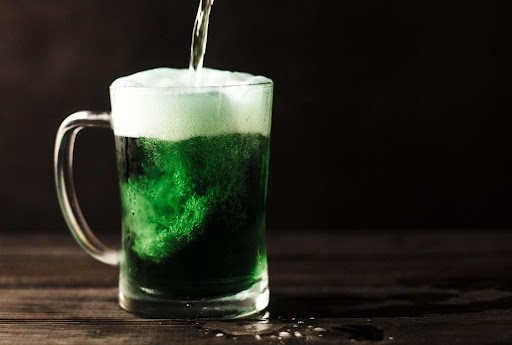 Photo by Patrick Fore on Unsplash
Saint Patrick Day: Background Story
St. Patrick was a Christian priest. He is usually regarded as the man who converted Ireland to Christianity and is the subject of numerous stories. Although we may never know which are mythical and which are true, it is crucial to realize that the interpretation of the stories is more meaningful to many people than their actual origin. Millions of people wear Celtic pendants or the Celtic cross as a sign of their attachment to St. Patrick's legacy.
St. Patrick's Day is a worldwide commemoration of Irish culture, heritage, and traditions. Every year on March 17 celebrations take place, including parades, dances, folk songs, music, and storytelling. Celebrants eat unusual St. Patrick's Day dishes, dress in green, and display shamrocks, pots of gold at the end of the rainbow, leprechauns, and other St. Patrick's Day symbols.
➽ Discover how these symbols translate in our beautiful collection of Saint Patrick's Day Jewelry.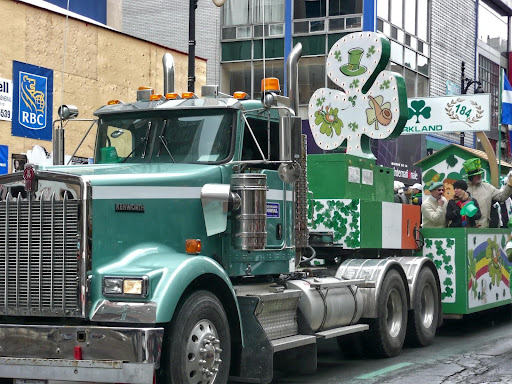 Photo by Pascal Bernardon on Unsplash
Patrick's Day Traditions
Today, the festival is celebrated in various ways around the world. Traditions range from cooking traditional Irish dishes like colcannon and dexter beef to decorating homes with elaborate green and gold decorations to building leprechaun traps. Though St. Patrick's Day traditions have evolved over time, they still reflect much of what makes Irish culture so unique.
Irish-Themed Feast
Corned beef and cabbage, a staple of any decent feast, is a classic St. Patrick's Day dish. Even though it is an Irish-American dish, its popularity is high nonetheless. However, this food is not nearly as popular in Ireland. The more traditional St. Patrick's Day cuisine in Ireland includes lamb or bacon.
Another delicacy with an unusual origin is Irish soda bread. Supposedly, it was invented by indigenous Americans who replaced yeast with pearl ash. Nevertheless, it became popular in Ireland in the mid-1800s. The country's financial difficulties at the time made it necessary to create something filling, simple, and inexpensive.
Drinking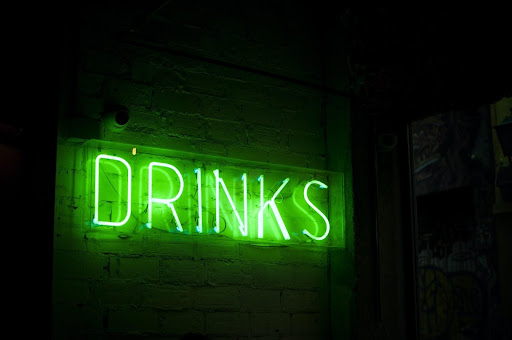 Photo by Stéphan Valentin on Unsplash
The day was originally celebrated to commemorate the anniversary of Saint Patrick's death. Because the Christian people held a great feast for which Lent's food and alcohol restrictions were temporarily lifted, the holiday has come to be associated with drinking.
If you're celebrating St. Patrick's Day with alcohol, you are likely to drink beer. In the United States, people often use inexpensive green food dyes to color their beer green for the festival, dating back to 1910. Though beer is popular, there are a variety of other drinks, including whiskey and Bailey's cocktails, as well as non-alcoholic options like Shamrock Shakes. Irish beverages tend to be especially popular on St. Patrick's Day for obvious reasons.
Dressing Up
The tradition of dressing in Irish attire is not limited to parade participants. On St. Patrick's Day, festive-minded people of Irish descent around the world dress up as St. Patrick himself or as Leprechauns: another staple of St. Patrick's Day traditions. These powerful creatures have been a mainstay of Celtic tradition for generations.
Children like donning the large green, white, and orange hats and receiving candy from the similarly dressed operators of the famous floats. You can also make the celebration more memorable with simple St. Patrick-themed jewelry.
Wearing Shamrock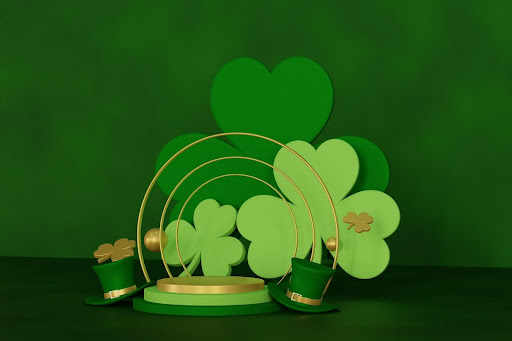 Photo by Eyestetix Studio on Unsplash
Wearing a clump of Shamrock to commemorate Saint Patrick and Ireland itself is now a worldwide tradition. The Shamrock sign and the Harp are probably the best-known symbols of Ireland.
The custom of wearing a Shamrock in honor of Saint Patrick appears to have originated in the seventeenth or eighteenth century. At that time, the Shamrock plant was used to illustrate the doctrine of the Christian Holy Trinity. You'll read more about this Saint Patrick's symbol soon. 
Saint Patrick's Symbols Represented Through Jewelry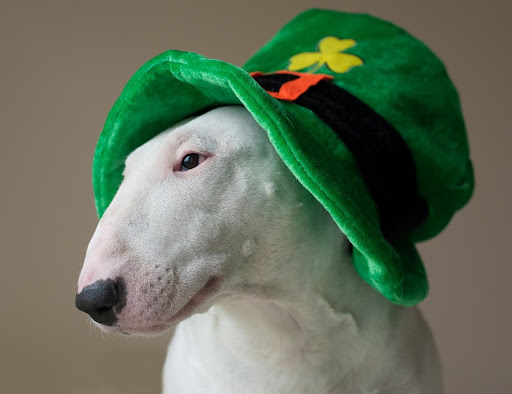 Photo by Magdalena Smolnicka on Unsplash
Over the years, talented artisans have created magnificent handcrafted jewelry representing St. Patrick's Day's Celtic roots and the saint's significance in converting Ireland to Christianity. Below you will find five pieces of Irish jewelry that well represent the most famous and meaningful symbols of St. Patrick's Day.
Double Shamrock Pendant
The Double Shamrock Pendant is a traditional symbol for Saint Patrick's Day. The word "Shamrock" refers to a variety of three-leaf clovers native to Ireland.  The Shamrock was chosen as Ireland's national emblem because, according to legend, St. Patrick used it to demonstrate the doctrine of the Trinity.
The Trinity is the belief that God embodies three different entities: Father, Son, and Holy Spirit. Since ancient times, the Irish have considered shamrocks to be good luck symbols. In the past, only the Irish believed that Shamrocks brought good luck, but today many other cultures share a similar belief. But, that's only one of the reasons why the Shamrock pendant is such a popular gift idea.
➽ If you're looking for an authentic Shamrock jewelry piece, check out the Double Shamrock Pendant on our website.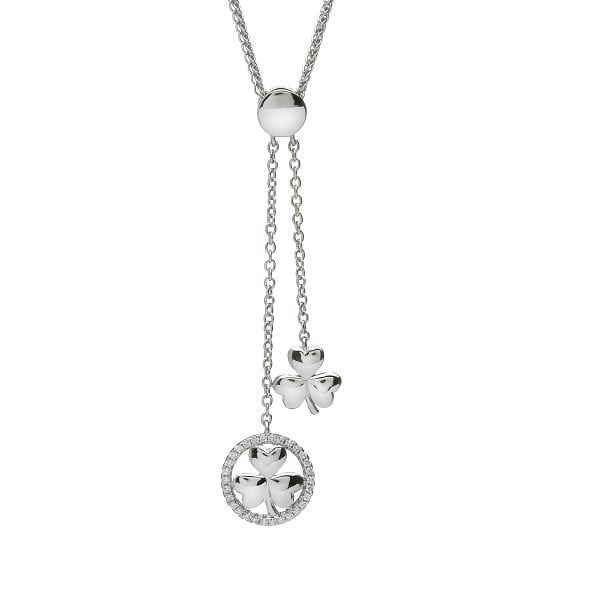 Photo on Boru Jewelry website
Puffed Heart Claddagh Locket
The Puffed Heart Claddagh locket is a well-known Irish emblem symbolizing love, loyalty, and friendship with its heart, crown, and hands. This ancient Irish locket, known in Gaelic as fáinne Cladach, dates back to the 17th century. It originated in the Irish fishing community of Claddagh, which is now part of Galway.
The Claddagh is one of Irish culture's most distinctive and touching emblems. A heart holds a crown on its head between two hands that reach out to each other. The story of the Claddagh and its origins have been adapted many times. A love story based on Richard Joyce, a fisherman in Claddagh, seems to be the most popular among historians and enthusiasts.
➽ Discover the Puffed Heart Claddagh Locket made of sterling silver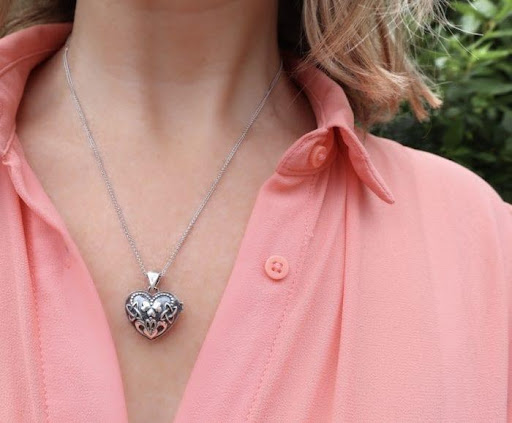 Photo on Boru Jewelry website
Trinity Knot & Shamrock Earrings
Is there a better combination than Trinity Knot and Shamrock for stylish earrings? The Trinity Knot, also known as Triquetra, represents and commemorates the neo-pagan triple goddesses Mother, Maiden, and Crone. And the Shamrock comes with its own story! 
Did you know that the Shamrock was a sacred plant used by the Druids in their ancient rituals? It was before St. Patrick used it as a symbol for the Holy Trinity, a visual image for the Father, Son and Holy Spirit.
Trinity Knot & Shamrock earrings represent the three cycles in a woman's life in conjunction with the moon's phases. Irish jewelry designers and silversmiths revisit these two classic Celtic motifs in jewelry making. Now you can even wear the Trinity Knot and Shamrock earrings as a sign of Irish ancestry or eternal love!
➽ Shop your Trinity Knot & Shamrock Earrings on our website.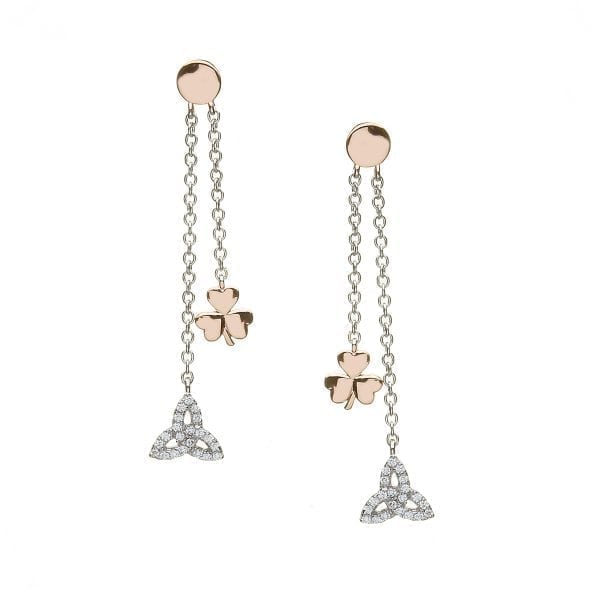 Photo on Boru Jewelry website
Claddagh and Shamrock Earrings
Want a good luck charm to take with you wherever you go? Then these Claddagh and Shamrock earrings are just what you are looking for and even more. These earrings express everything you want your loved one to know. The Irish sterling silver earrings feature a stunning circle that surrounds the Claddagh sign, making them true classics.
The Claddagh Shamrock Earrings represent Irish love, loyalty, and friendship. However, there are various reports that St. Patrick used Celtic iconography to teach Christian doctrines to his Irish followers.
Did you know that the Shamrock was a sacred plant used by the Druids in their ancient rituals? That was before St. Patrick used it to symbolize the Holy Trinity, a visualization of the Father, Son, and Holy Spirit, according to his pattern of transforming Celtic pagan components into Christian emblems.
Some of the original meaning and symbolism may have been lost in the mists of time. Today, these earrings reflect our love of Celtic heritage and faith. The circle around the Claddagh can also symbolize eternity, God's endless love for his people, or a halo. All these interpretations have their justification and are beautiful representations of faith.
➽ Wear Irish traditions embodied in a modern piece of jewelry: The Claddagh & Shamrock Earrings.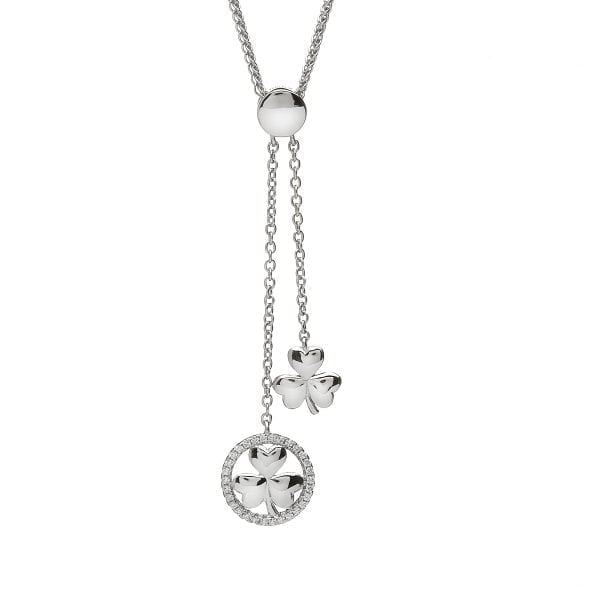 Photo on Boru Jewelry website
The Heart Shamrock Claddagh Pendant
Everything you need for a St. Patrick's Day gift wrapped up in a single jewelry box: the Heart Shamrock Claddagh Pendant. Given its timeless and minimalist style and design, this beautiful pendant is perfect for everyday wear. Remember that pendants are hard to lose, which means you could keep this piece of jewelry forever.
The Celtic heart represents the love that exists between two people. It is believed that this symbol was exchanged on St. Patrick's Day by the Celts in the same way that many couples do today. This makes the Heart Shamrock Claddagh Pendant the ideal gift for your partner, especially because Claddagh and Shamrock are also considered love symbols.
➽ Express your love with an authentic Heart Shamrock Claddagh Pendant!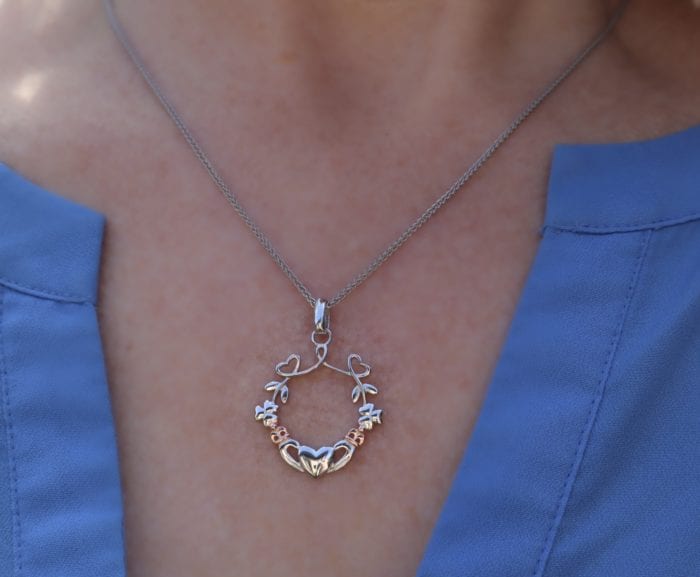 Photo on Boru Jewelry website
We hope you enjoyed this brief overview of St. Patrick's Day traditions and customs and that you'll have a wonderful St. Patrick's Day celebration. Do something different this year and wear some pretty St. Patrick's Day jewelry to add spice to your celebration. Of course, you'll want to keep it on because St. Patrick's Day jewelry is lovely all year round. You can get inspired by our collection, customize a design, or create your own.
Sources:
https://www.claddaghdesign.com/history/the-meaning-of-celtic-knots/#:~:text=The%20Trinity%20Knot%20or%20triquetra,Son%20and%20The%20Holy%20Spirit'.
https://www.oprahdaily.com/life/a35206963/st-patricks-day-traditions/
https://www.ireland-information.com/saintpatricksdaytraditions.htm
https://www.walkerscelticjewelry.com/blogs/celticjewelry/the-celtic-origins-of-st-patrick-s-day-are-symbolized-through-jewelry#:~:text=The%20Legend%20of%20the%20Shamrock&text=One%20of%20the%20most%20popular,who%20love%20their%20Irish%20heritage.
https://www.theirishstore.com/blog/celtic-tree-of-life-used-jewelry/#:~:text=The%20Celtic%20Tree%20of%20Life%20meaning%20is%20ultimately%20about%20the,to%20create%20balance%20and%20harmony.&text=The%20Celts%20believed%20that%20the,gateway%20to%20the%20spirit%20world.
https://www.ringsfromireland.com/Article/89/Saint-Patrick