The Irish Harp – A Symbol of Ireland
21 June 2021 ·
3
min read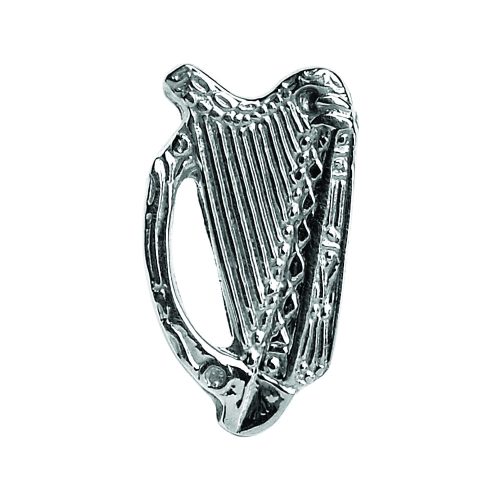 Ireland stands alone as the only country in the entire world to have a musical instrument as its national emblem. You might have thought that it was the national symbol but you would be mistaken! While not as well known as the shamrock or green, the Irish harp is deeply linked in our culture, history, and brands! The Irish harp can be seen on our currency, our presidential seal, all official documents, and of course the cover of the Irish passport. As mentioned above many Irish brands have used the harp to attach themselves to their Irish-ness such as Guinness – on all their products and glasses and Ryan Air on the tail fins of their planes. It's a symbol often worn with pride on jerseys, clothing and Irish jewelry. In this blog, we will discover the rich history of the Irish harp, where it comes from, and what it represents.

History of the Celtic Harp
There are many names for this symbol such as the Irish harp, Celtic harp, cláirseach as Gaeilge (in Irish), or the Brian Boru harp. The origins of the harp in Ireland have been lost but its history stretches back well over a thousand years. Brian Boru was one of the last High King's of Ireland dating to 1014 AD, he was known to be a very able player and is rumored to have played the night before the battle of Clontarf. Stringed instruments have been played throughout Europe for thousands of years, even back as far as 3000 BC. In the time of Brian Boru throughout Irish and Scottish courts, the Irish harpist held great importance in playing their music in great banquet halls and events. Today the harp is one of Ireland's most recognisable symbols seen across brands, flags and even pendants. 

The oldest surviving Irish harp sits in Trinity College Dublin, known as the Trinity College Harp dates back to the 15th century and takes pride of place in the Long Room.
When King Henry VIII (yes that one) took the throne and claimed himself King of Ireland in 1531, the Irish harp was seen as such a well-recognized and prestigious symbol it was chosen as the new national symbol and minted onto his coinage during his reign. From this time the use of the harp as an instrument began to fade with the use almost dying out completely by the 18th century.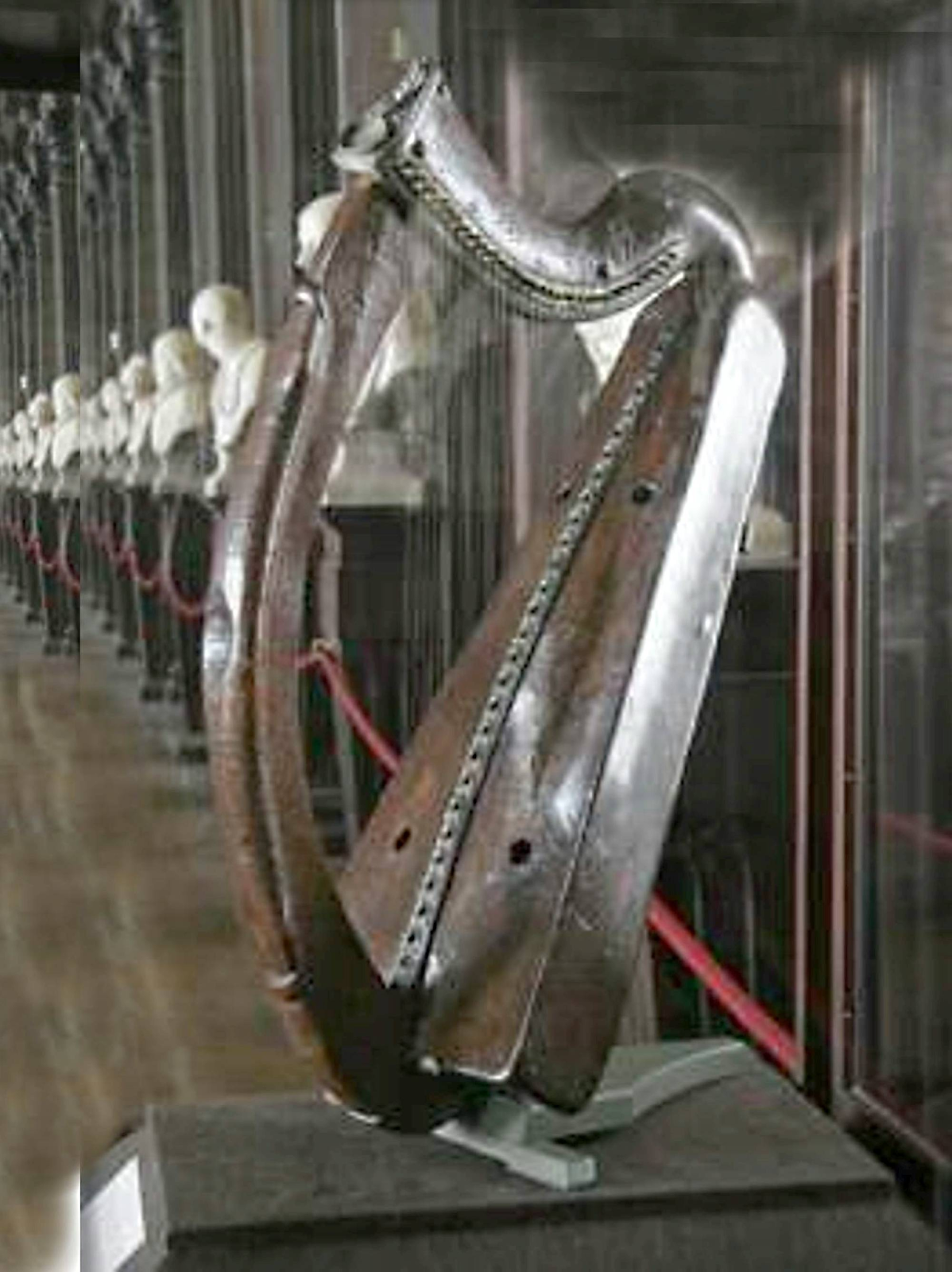 Characteristics of the Irish Harp
Now that we know the history of the harp, let's explore the elegant beauty of the harp itself. The Irish harp is a striking instrument in terms of its majestic sense of presence and its sheer size. An Irish harp is a large instrument with a huge soundbox carved impressively from one single block of wood. The most recognizable features of the Irish harp are a broad heavy curved neck and a deeply curved front facing fore pillar. These harps vary in the number of strings but generally range between 30-50 strings. Another distinguishing feature is the sound of this instrument, an Irish harp has a delicate bell-like sound produced from its unique wire strung high tension rather than a gut string. This produces a clear and angelic sound that is unmistakable to hear.
In Celtic Jewelry and the arts, the harp is a beautiful and elegant symbol that connects the user instantly with a long tradition of Irish creativity. In ancient times the harp would be played during poetry performances and biblical readings as well as during grand banquets. The harp is so closely associated and tied to Ireland and Celtic symbolism that it stands on par with other well-known Irish symbols such as the Tree of Life, the Celtic Cross, and the Trinity Knot. We have a wide range of Irish harp jewelry for men and women from earrings and necklaces to tie pins.  If you want to know more about these amazing Irish symbols and designs, please visit our blogpost on Celtic Jewelry Symbols & Meanings. At Boru, we put a little piece of our heart and soul into every item that we lovingly craft here in Ireland. One of our unique designs is the dancing stone seen here set inside a beautiful Irish harp, should you be interested in owning this piece or seeing more about the design simply click here.