How to perfectly choose a unique Claddagh ring for your brother
20 December 2021 ·
4
min read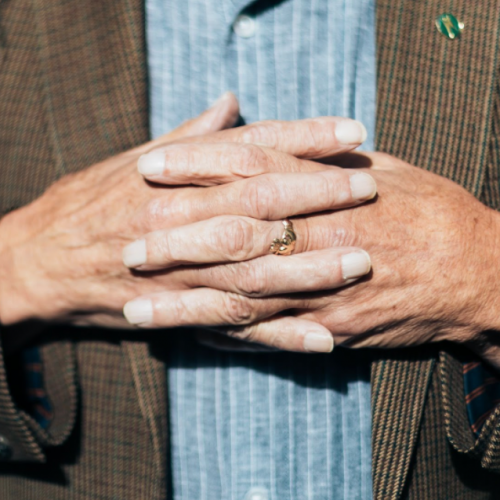 Choosing a gift for your brother, or any man in the family, can be a difficult task. Remember that little boy you were always arguing with about who has the nicest toy? Fights come and go but love and loyalty stay, especially between siblings. And what could express those feelings better than an authentic piece of jewellery crafted by a family business with years of tradition and passion for what they do?
Most men aren't as excited as women about things like clothing, perfumes, or jewellery. However, a symbolic piece that represents his cultural identity and heritage could be the thing that makes the present even more special for your beloved brother.
To this respect, the Claddagh rings crafted by BORU Jewelry are a perfect choice when you're looking to buy one for your sibling. Whether your brother is of Irish descent or you just want to pleasantly surprise him, the wide variety of gifts that are inspired by Irish culture can make the best option. Claddagh rings symbolize Love, Loyalty and Friendship and can always remind your brother that you love him and that your bond is unbreakable.
? We have put together a premium selection of the most special Claddagh rings, inspired by Irish culture, which are uniquely hand-crafted.
Choosing a Claddagh ring for a man
Maybe you aren't sure if your brother is the type that would wear a Claddagh ring and you are reluctant to buy one. But here's the thing: Claddagh rings aren't worn simply as an adornment, but mostly for what they represent. A man that receives and wears a Claddagh ring today is wearing history.
Claddagh rings are worn for romantic or familial reasons. In this case, a Claddagh ring signifies an appreciation of Irish heritage and a celebration of your relationship as siblings.
How to properly choose a Claddagh ring for your brother
Sizing
First, you need to keep in mind the fit of the ring. Before actually buying one, you have to make sure that the ring is the right size. You can choose the right fit by consulting our comprehensive guide on how to find your ring size.
There can be tons of reasons why ring sizes fluctuate (temperature, diet, time of day), so make sure you have the right measurement when ordering your ring. It can't be too tight as it will be uncomfortable. It can't be too loose, as the wearer will risk losing it. Because it's a special gift and you want it to be memorable, maybe you can secretly use one of your brother's other rings for a more precise sizing.
Style
Once you're sure of the size, the fun begins! There are certainly different types of Claddagh rings to choose from. You should consider a more traditional type as pictured below if your brother is more of a conservative and mature, the kind of man who doesn't like flashy things or precious stones, and he is always polished and smartly dressed. You just have to take his personal style as an indicator.
Traditional Claddagh ring (Photo source: BORU Jewelry)
? Find the bestseller traditional Claddagh ring that fits your brother's personality 
On the other hand, if your brother embraces a fashionable style, maybe you should consider the more modern variant of the Claddagh ring: a band decorated with the three iconic symbols: hands, heart, and crown.
Also, don't forget that many men prefer the more oxidised and darkened style of jewellery, which lends a touch of masculinity to this fabulous ring.
BORU Jewelry offers premium Claddagh rings that are available in a wide variety of precious metal options, such as 925 sterling silver, 14K gold, or 14K white gold.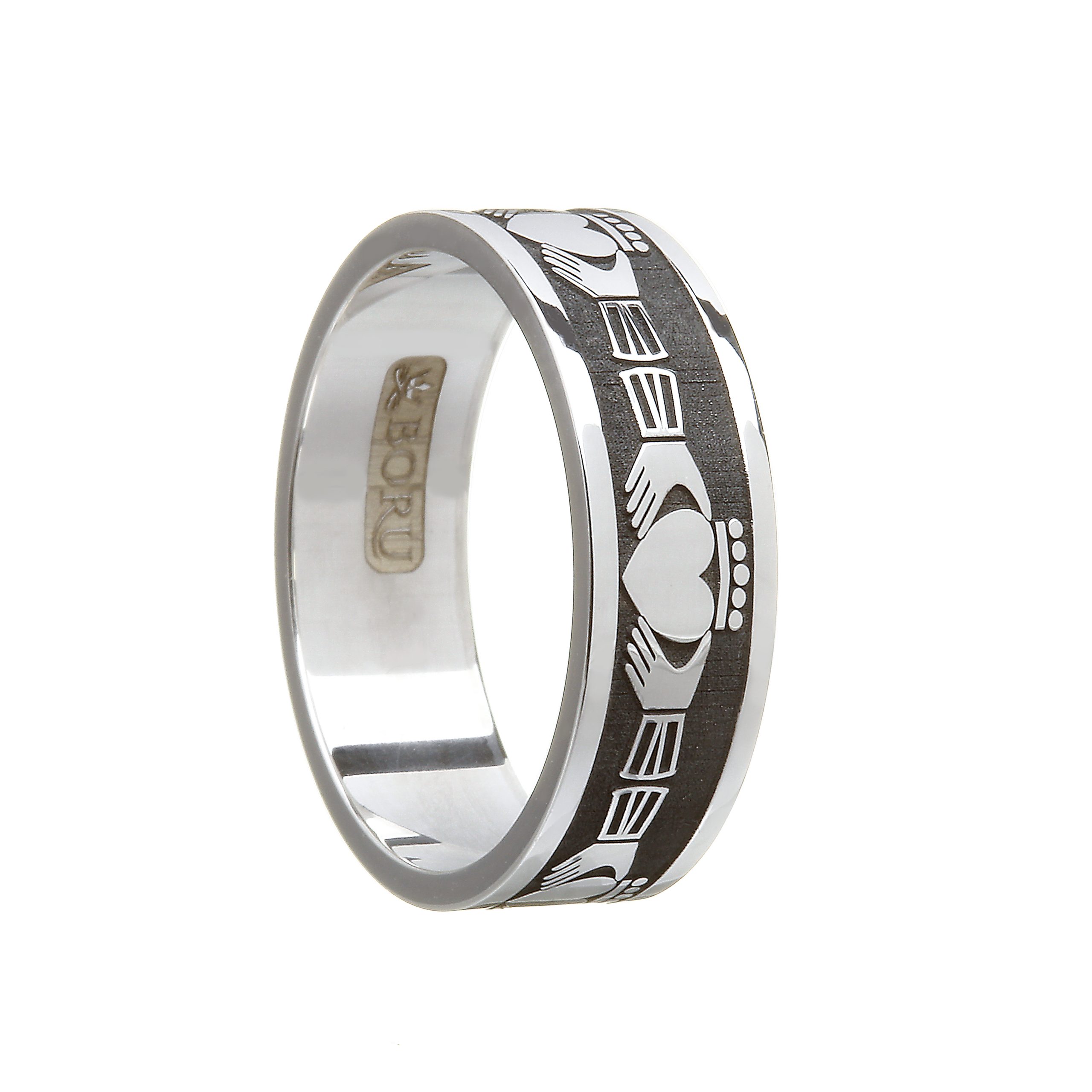 Modern Claddagh ring (Photo source: BORU Jewelry)
Symbolism
No matter the occasion, the choice of the Claddagh ring signifies good-hearted feelings towards the person you're offering it to. Whether you put it under the Christmas tree or offer it as a birthday gift, the Claddagh ring expresses a sacred bond and a celebration of Irish culture and heritage. The meaning behind it is to "let Love and Friendship reign".
The bond between siblings is a blessed one. As such, the Claddagh ring signifies the loyalty and love that you nurture for your brother.
Besides all the meaning behind this piece of jewellery, your brother will have an exquisite token of your commitment to him, which he can wear daily and that can be forever cherished.
And besides, you can also personalize the ring so that it can fit the occasion perfectly. BORU Jewelry offers you the option of custom engraving the Claddagh ring with initials, a name, or a date. Or maybe you want a ring adorned with a precious birthstone, as pictured below.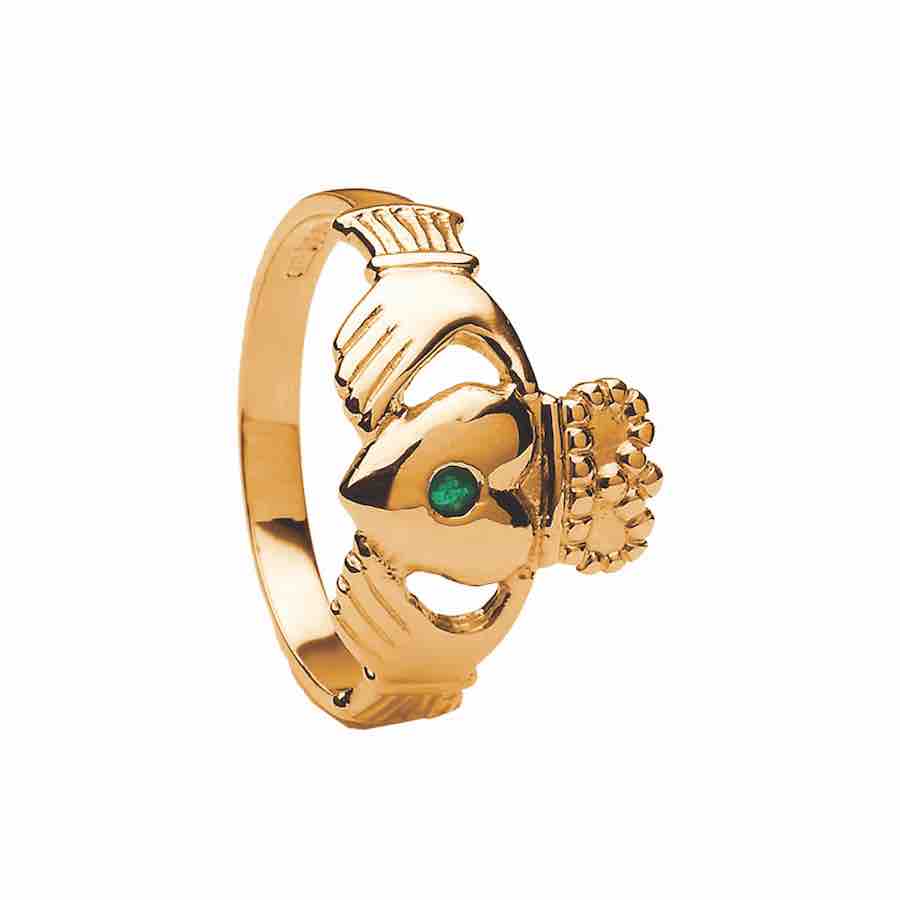 January Birthstone Claddagh Ring – Garnet (Photo source: BORU Jewelry)
Budget
We all know that nowadays, the budget for gifts can be restrictive.
So, even if we're talking about buying gifts for our dear ones, we have to set a budget limit. The selection of Claddagh rings offered by BORU Jewelry is quite extensive and you can buy one men's Claddagh ring made of sterling silver for as low as 74 euros. Added benefits include free delivery, insurance and with a free 60-Day Return Policy (T&C's apply).
Choosing a Claddagh ring for your brother may not be easy, but it's definitely worth your time, effort and money. It is an emotional connection to the roots, an ode to your childhood memories and to your everlasting bond on this earth. You can't go wrong with the artistry involved in its manufacturing process that can only be admired. So, choose wisely and let the master artisans of BORU Jewelry create the most unique piece of jewellery that expresses your deepest feelings of fondness and devotion.
References:
[1] https://www.myirishjeweler.com/blog/can-men-wear-claddagh-rings
[2] https://www.borujewelry.com/are-claddagh-rings-for-men
[3] https://www.claddaghdesign.com/history/origin-irish-claddagh-ring