How to Measure Your Ring Size: A Full Guide
28 January 2022 ·
4
min read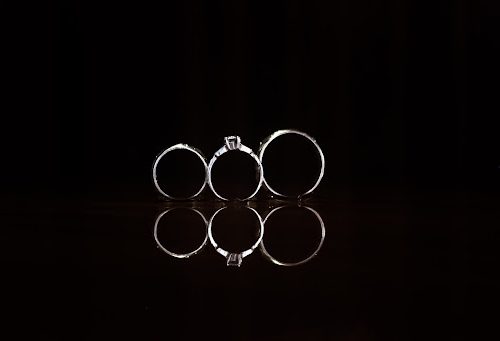 Finding the correct ring size can be tricky! Visiting your local jeweler and having your finger measured by a professional is, of course, the most foolproof way to do this. However, this is not always possible or practical. And, because you're shopping online, it's good to know how to measure your ring size at home.
We hope to provide you with some helpful ring measurement tips in this blog and explain the average ring size, as well as the two best methods to measure your ring size!
Photo by Nguyen Linh on Unsplash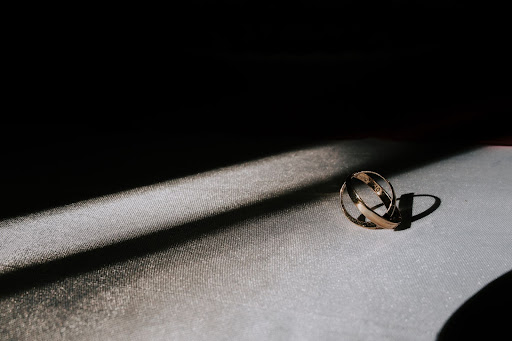 Standard Ring Size
If you're buying a ring for someone else, the easiest way is to ask them what size they wear. When arranging a surprise, enlist the support of family and friends. They don't have to raise their eyebrows when they ask. Casually bringing it up in a conversation will do.
Another way to determine your loved one's ring size is to make a decision based on the average ring size for women and men.
7 is the most popular size for women's rings, followed by sizes 7.5 and 8. The average ring size for men ranges from size 6 to 13. The most popular men's rings are in sizes 8-12. Also, the most commonly purchased size is 9.
Knowing these basic average ring sizes might assist you in making the proper choice. But, purchasing a ring only after you know enough about the most popular ring sizes won't do. Below, you can find a list of three different ways to measure your ring size. After reading the list, please contact our specialists to help you with a custom order if you still have questions.
Two Best Methods to Measure Your Ring Size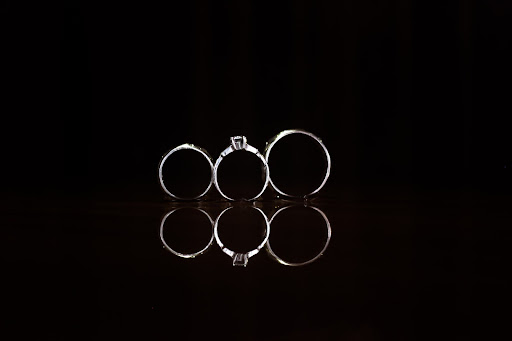 Photo by Nguyen Linh on Unsplash
The best and most accurate way to determine your ring size is to use a tape measure. But that doesn't mean the other methods are any less effective! To help you choose your preferred method, we've compiled the top two ways for determining your finger or ring size.
METHOD 1: Measure an existing ring
Using a ring you already own is one approach to figuring out your ring size. Choose a ring that is the right size for your finger. On the INSIDE of the ring, measure the number of millimeters. For example, if the inside of the ring measures 16,5 millimeters, you should get size 16,5.
First, cut a 3/4-inch wide by 4-inch long strip from a piece of paper. Wrap the paper around the base of your desired finger and make a mark where it overlaps. The diameter of your finger is the length of the paper, measured in millimeters.
For the most accurate measurement, you can buy your own ring gauge. They are not overly expensive, and there are plenty of options online, so you don't have to leave your house to get this task done.
A tiny measuring tape or a keychain lined with a gradient of ring sizes are the two types of ring-sizing instruments. What's the benefit? You can use these to measure other members of your family when you go ring shopping!
METHOD 2: Measure your finger
This is the approach you should use if you don't already have a ring, as described in method 1. Remember that your ring should sit comfortably on your finger. In other words, the ring should not fall off, but it should be open enough that you can barely slide it over your knuckle. Wrap the string around the finger you want to use. To increase accuracy, measure the finger three to four times. 
Take a string or piece of paper and wrap it around the base of your finger

Mark the point where the two ends meet with a pen

Using a ruler, measure the string or paper (mm)

Then, match your finger parameters with the right size using the ring size chart below
| | |
| --- | --- |
| PERIMETER OF YOUR FINGER IN MM | RING SIZE IN MM |
| 41 | 13 |
| 43 | 13,5 |
| 44 | 14 |
| 46 | 14,5 |
| 47 | 15 |
| 49 | 15,5 |
| 50 | 16 |
| 52 | 16,5 |
| 53 | 17 |
| 55 | 17,5 |
| 57 | 18 |
| 58 | 18,5 |
| 59 | 19 |
| 61 | 19,5 |
| 63 | 20 |
| 65 | 20,5 |
| 66 | 21 |
Ring Measuring Tips
Since string and floss can stretch, don't pull them too tight. 

The size of your fingers varies depending on the time of day and temperature, with your fingers being smaller in the morning and cooler temperatures. When you are warmed up at the end of the day, measure your ring size.

Going up a size is a good idea if you're between sizes.

When measuring your finger, it's critical to keep your knuckle size in mind, especially if you're using the string method. Even if the base of your finger is much smaller than your knuckle, the ring must be able to pass over the knuckle first!

You may have a different ring size on your left and right hand, so measure the finger you intend to wear the ring on first.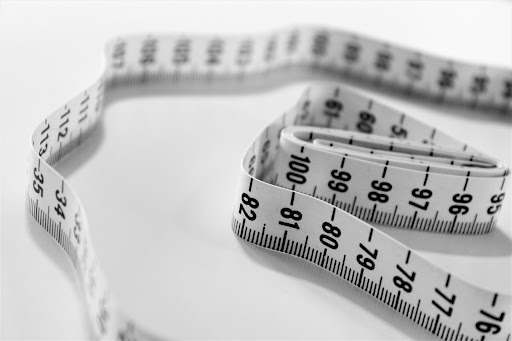 Photo by Nguyen Linh on Unsplash
What If I order the Wrong Size
We're confident that our ring size guide will assist you in finding the perfect ring. But don't worry if your ring doesn't fit – we'll make sure you get the right size. Don't let the size question stress you out. Boru offers an easy 60-day return policy on all products we stand behind.
Simply email us, and our helpful customer service team will be happy to exchange your ring for a ring in the correct size or resize if possible. However, some rings can't be resized since they have custom-made designs or unique gemstones. So, don't hesitate to ask your questions before making a decision!
Measuring your ring size is not as hard as you think once you know what to do, right? Knowing that you can return the ring if you're not satisfied with the size is even better. We hope you can find your favorite ring for yourself or a loved one now that you know your exact ring size.
Sources
https://www.solitudethelabel.nl/blogs/news/how-to-measure-your-ring-size
https://www.fallers.com/blog/2020/07/13/how-to-measure-your-ring-size/
https://www.bluenile.com/ro/education/rings/find-your-ring-size
https://www.overstock.com/guides/best-tips-to-find-your-ring-size