Father's Day Jewelry Gifts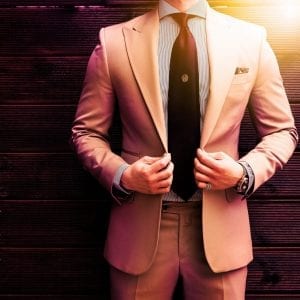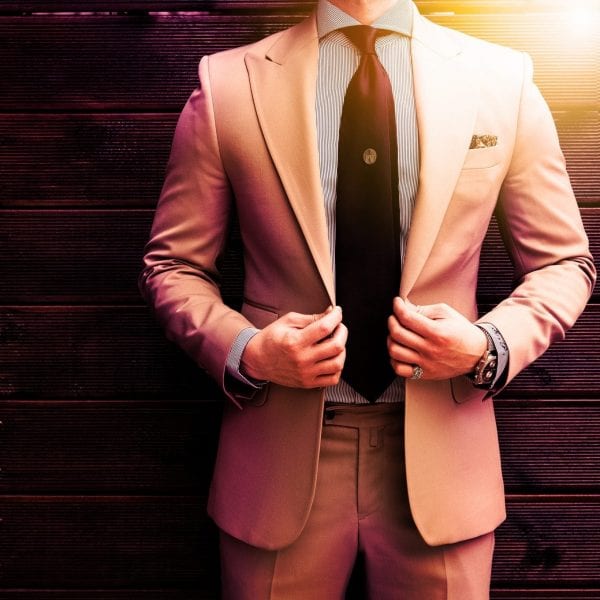 Father's Day in the USA falls on the third Sunday of June, much to the delight of Dads, who can finally enjoy a guilt-free day of pampering, praise and presents. The origins of this holiday can be traced back to 1909 in Spokane, Washington where Ms. Saonora Dodd felt compelled to honor her single dad who raised her along with five siblings. 
Although Sanora's initial efforts to promote the celebration fell on deaf ears, she returned to Spokane in the 1930s to raise awareness at a national level. Enlisting the support of local trade groups, the concept of Father's Day gained traction, with children often gifting their dads with tobacco pipes, ties and other hand-crafted gifts.
It wasn't until 1972 that president Richard Nixon established Father's Day as a permanent national holiday in America. Now one of the most recognizable annual events in many parts of the world, sons and daughters the world over continue to seek out special gifts for dads as a token of appreciation.
Amidst the cacophony of commercialization, it is often the lovingly created hand-made gifts that are treasured most. Whether it was the family portrait (pet inclusive) drawn entirely in crayon or the card with a heart fashioned from penne pasta, unique gifts live long in the memory.
Here at Boru Jewelry, we couldn't agree more. That's why we have compiled a list of handcrafted Father's Day Jewelry Gifts below that are destined to delight. Men's jewelry, particularly pieces with heartfelt engraving, have become one of the most popular personalized gift ideas; something Sanora Dodd may have had trouble believing over a century ago.
Father's Day Jewelry Gifts 
Express your love and gratitude to Dad this year with a Gents Signet Claddagh Ring. The Claddagh is Ireland's universal symbol of love, friendship and loyalty – three sentiments echoed in a paternal relationship.
Features
Intricate Trinity sides

A choice of 5 metals

Available in US sizes 9-13

Free engraving included
Perhaps a pair of Celtic Warrior Cufflinks may be more in keeping with his style. This ornate pair is from our signature Celtic Warrior collection, inspired by one of Ireland's foremost treasures: the Ardagh Chalice. This prized artifact dates back to the 8th century and is widely recognized as one of the most important pieces of Celtic art ever discovered.
Features
Available in sizes small and medium

Choose from Sterling Silver, 10k and 14k Gold & White Gold

Whale Tail Backs for secure fastening
Ties, while still one of the most popular Father's Day gifts, are a tad predictable. Instead, why not treat your old man to an elegant and sophisticated Celtic Cross Tie Bar. This timeless piece glides effortlessly with the seasons, making it a year-round accessory he's sure to love.
Features
Eligible for free engraving

Choose from Silver, 10k Yellow Gold & 10k White Gold

Claddagh design

also available
Looking for a truly unique gift? Our range of Coat of Arms Rings come in various styles, with the option to etch the crest, logo or emblem of your choice. A coat of arms is a unique heraldic design used to cover, protect and identify the wearer. Adorning a ring with your family crest is a perfect example of a personalized Father's Day gift to be cherished.
Features
Choice of metal types and sizes available

Free engraving and option to add a motto

Various ring

 styles

available
A Customised Personal Name in Ogham Pendant allows you to translate the text of your choice into the ancient Irish alphabet, enabling you to tailor this year's gift with an affectionate message. This piece can also be personalized further to bear the logo, emblem or crest of your liking, too.
Features
Available in Silver, White Gold & Yellow Gold

Free engraving included

Diamond Cut Trace Chain
Or how about this Herringbone Leather Bracelet by Boru ® made from sleek sterling silver. This stunning piece is versatile enough to be worn as an everyday accessory or subtly complement a more formal outfit.
Features
High-quality Lobster Claw Clasp

Free Worldwide Shipping

W: 7mm x H: 22cm
Why choose Father's day jewelry gifts from Boru®?
You may have spotted certain products are eligible for free engraving. As a family-owned and operated business, we understand the sentimental value engraved jewelry can have, which is why it is offered on as many of our products as possible when ordered via our website.
If the product can be engraved, the option to do so will be presented at check out. More information can be found here.
We stand behind our products. If you believe your item has a manufacturing defect, it is possible to return it to us for inspection. If your merchandise is deemed to carry a manufacturing defect, we may repair or replace the item, depending on the defect in question.
The full terms and conditions can be found on this page.
Every item purchased is swiftly shipped anywhere in the world for free. Regardless of the value, packages are fully insured so you can sit back and relax after ordering.
Boru ® cover any Import Duties and Taxes into the USA. Therefore, the price quoted at checkout is the full and final price; meaning no unexpected charges crop up after ordering.
To find out more, take a look at our dedicated section by clicking here.
View the full collection 
So, if you're still with us, think beyond the traditional throw-away gifts on what will be the 110th edition of Father's Day. Our unique selection of men's jewelry provides ample opportunity to create a personalized gift that won't be confined to a dark drawer.
Still haven't found the perfect gift? View our full collection at www.borujewelry.com for some inspiration.