Best Mother's Day Ideas: Unique Gifts 2022
21 March 2022 ·
7
min read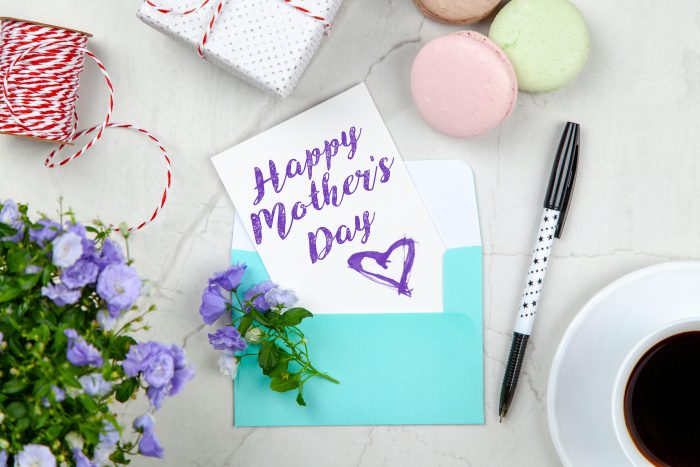 Photo by George Dolgikh @ Giftpundits.com from Pexels
Let's be honest. Moms are the real superheroes in your life, and the holidays are the perfect chance to let them know. If you've been perplexed in the past about what to gift the #1 lady in your life, this article will help you become more than ready to find the best gifts for mom!
It may appear buying creative gifts for mother's day is not such a big deal. However, unique mother's day gifts can make mom happy, and that's certainly not something to overlook. Give her something she'll love, and she'll remember it forever!
Keep reading, and you'll find the best mother's day gifts for your granny, mother, aunt, or sister. We'll also approach what your mother's passions may be.
Gifts For All Types Of Moms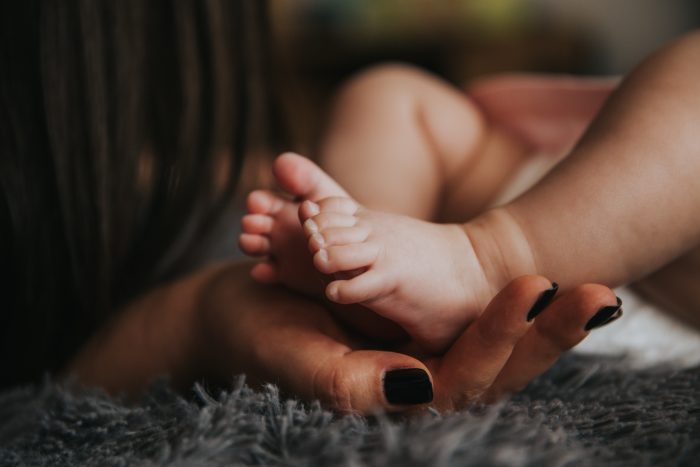 You want to discover something she'll use regularly, but it can't be strictly functional. It should also be sentimental. On the other hand, overthinking merely makes the task more difficult. Please don't do it! We've already done the legwork for you: Whether you're shopping for your mother, grandma, wife, or friend, we have hand-picked items that appeal to all types of moms.
Small Cross-Body Purse
For many moms, a small cross-body purse is an ideal gift! They can carry this purse to work, shopping, and evening parties! The good thing about these bags is that they're helpful and stylish. Moreover, they come in many colors enabling you to find your mom's favorite without any problems.
Women's Shawl
Your mom can wear a shawl as a decorative item to complement an outfit or cover her bare shoulders in an evening gown. Many women use them to keep warm as well. Moreover, they're in style! These reasons all make shawls cool mother's day gifts.
Jewelry Organizer Box
Are you planning to purchase a beautiful pair of earrings, or perhaps a unique pendant for your mom? Make sure you follow up with this adorable jewelry box! These organizer boxes are ideal for safeguarding her most precious items while she's on a trip. That's why jewelry organizers make for amazing mother's day gifts.
This way, you'll also be doing her a favor by giving her something she can use to declutter her jewelry collection! Don't forget that a jewelry organizer box makes a great combination with Irish jewelry. And on top of all that, these boxes are indeed affordable and cheap mothers day gifts!
Flowers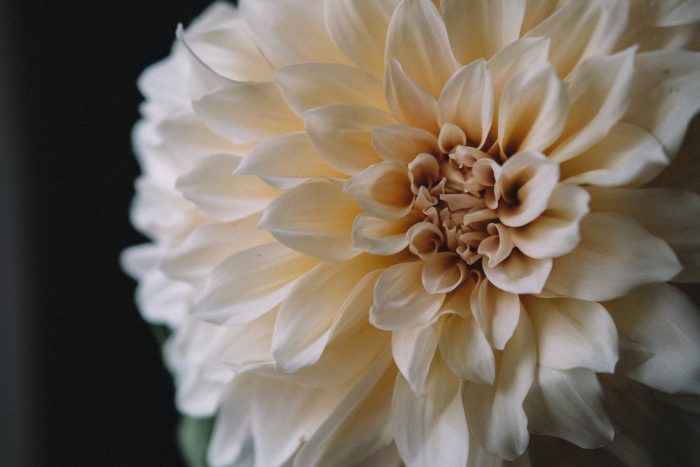 Photo by peter bucks on Unsplash
When it comes to best gifts for mom, we believe she'll surely adore a lovely flower bouquet. Typically, flower gifts are given to express an emotion. Flowers convey the deepest feelings most gracefully, whether love, joy, affection, gratitude, sympathy, romance, or apologies.
For example, did you know that "Daylilies" symbolize mothers in Chinese culture? You could also go for yellow Jasmines, pink Roses, or Sunflowers, respectively conveying elegance, happiness, and adoration.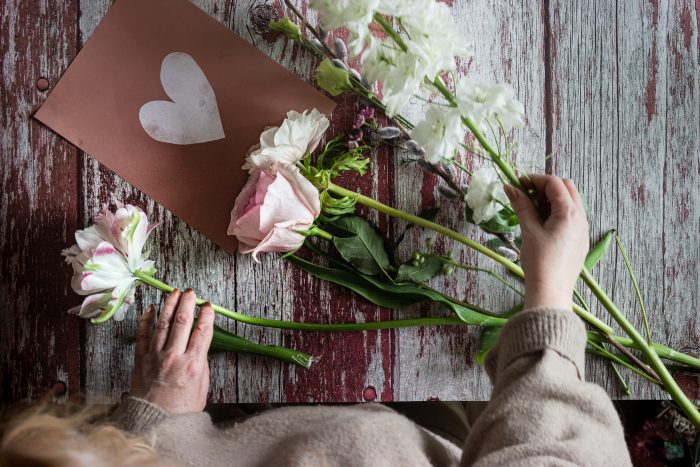 Photo by Visual Stories || Micheile on Unsplash
Unique Mothers Day Gifts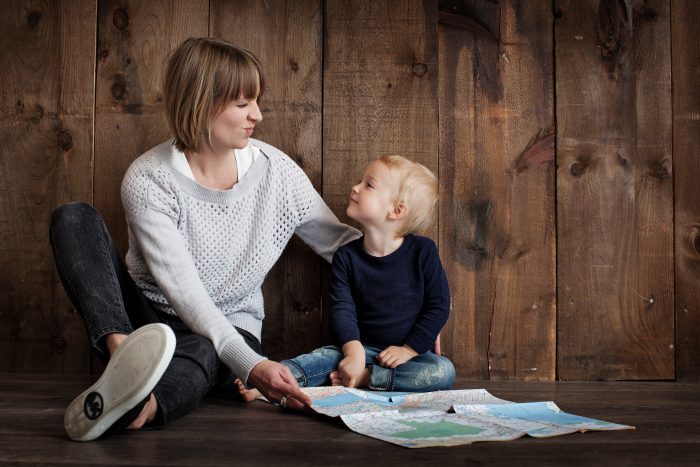 Take a look at these one-of-a-kind Mothers Day Ideas, ranging from inexpensive to extravagant, to surprise and thrill your special lady this year. All the brave women that shaped your life can all use these unique mothers day gifts.
Birthstone Bracelet
A birthstone bracelet can be the perfect gift for your mother. Not only is birthstone jewelry popular and in style, but it's also a personalized, thoughtful gift. And let's not forget about the simple, natural beauty of zodiac gems and how they'd make any outfit look better.
The vivid hues of these stones, from amethyst and aquamarine to emerald and topaz, are simply too good to overlook! Our bracelets come in gold, silver, and rose gold. Style tip: To achieve a stylish layered look, stack it with a couple of your favorite bracelets.
Heart-Shaped Photo Art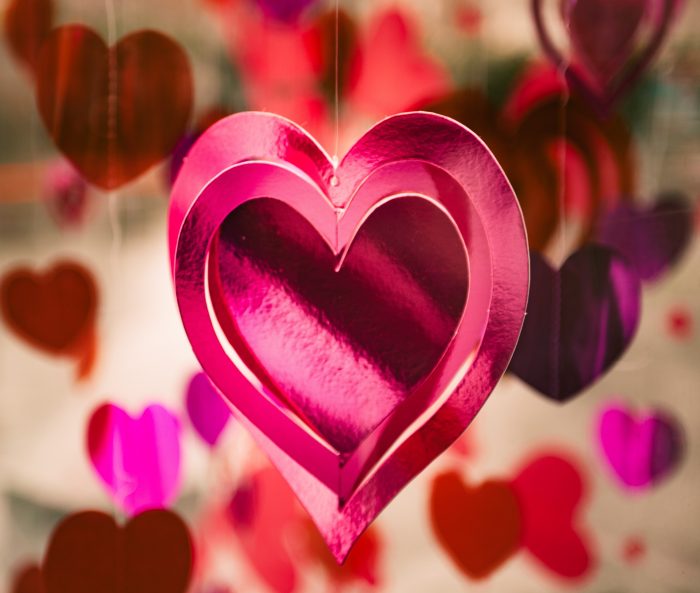 Photo by Clem Onojeghuo on Unsplash
Thoughtful and simple gifts usually make for the best gifts for mom, grandmother, or aunt. Simply upload 30 of your loved one's best photos and arrange them in a heart-shaped collage that she'll love for years. You can use pictures of your granny's grandchildren, vintage portraits of your mom's great grandparents, or a stunning sunset from your favorite beach vacation with them.
Of course, you don't have to stick to the traditional picture collages. Feel free to let your creativity take over and add whatever you like to your mother's day gifts. Tiny colorful beads, stones, flower petals, ribbons, or pearls are all items you can use in your art.
Letters To Mom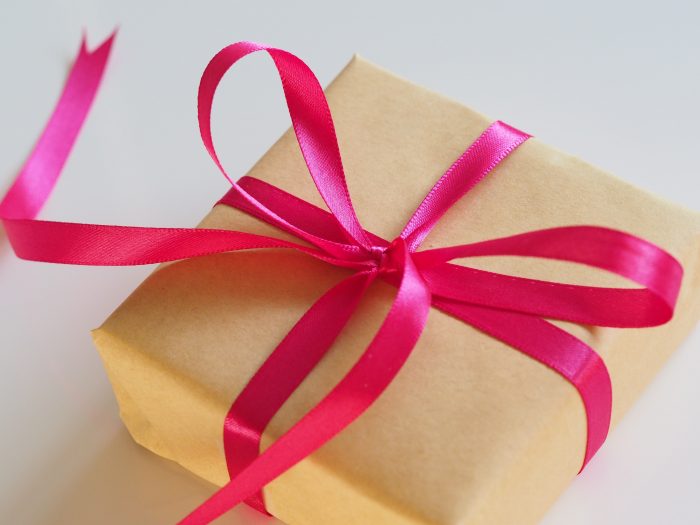 Photo by Jess Bailey on Unsplash
The mother's love for her children is unwavering and unconditional. Her altruism, friendliness, and loving attitude make her a wonderful person to be around. A letter to your mother is the best method to express your gratitude and tell her how much she means to you. Those heartfelt comments from you make her feel happy and cherished.
Handwritten letters are sweet, adorable, and touching. If you think your mother won't be happy to receive just a note for mother's day, choose one of the exceptional Boru Irish jewelry for her and top it with a beautiful letter. Speaking of which, let's look at Boru's mother's day ideas that will surely make your mom happy.
Gifts From Boru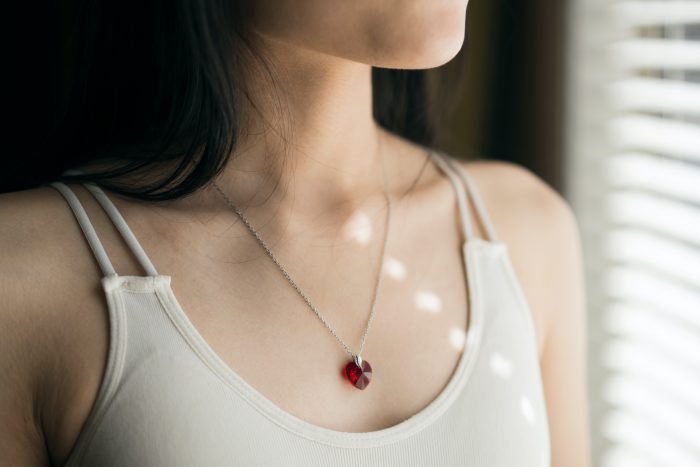 Did you know that Boru offers a 10% discount on certain jewelry for mother's day? We have hand-picked a list of stunning pieces from our Mother's Day collection here. Now you can give your mother a piece of personalized Celtic Jewelry made with care and love.
Not only are these jewelry pieces beautiful, but they're also tokens of your deep feelings of love and affection for your mother. That's why Celtic jewelry pieces are among the best gifts for mom!
Angel Wings Trinity Locket
This Angel Wings Trinity Locket is a lovely keepsake. This sterling silver locket features stunning angel wings that fold to form a heart shape. You can find many more pendant styles and gift options in our Celtic Necklaces & Pendants collection.
Dancing Stone Heart Bangle With Celtic Knots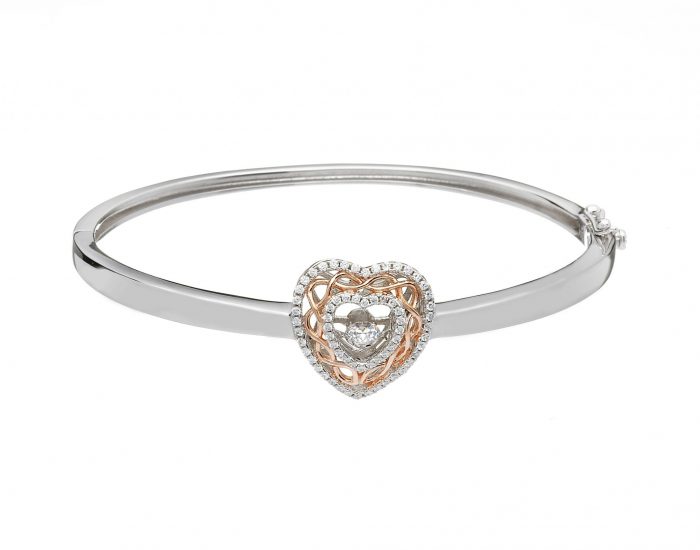 Photo from Boru
Boru's Damhsa – Dancing Stone Collection includes this Dancing Stone Heart Bangle. The transparent Cubic Zirconia stone in the center actually 'Dances' with movement, sparkling and shimmering with every twist of your hand. This Celtic Bangle features clear CZ stones encrusted with plated rose gold Celtic knots to form a heart. You can browse our Celtic Bangles & Bracelets section to find more bangle designs and gift options for mother's day.
Did you also know the Celtic Knot has over eight fundamental variations? These were made using three and four-chord plaits. The Trinity Knot, Celtic Love Knot, Celtic Cross, Spiral Knot, Celtic Shield Knot, Dara Knot, Solomon's Knot, and Celtic Sailor's Knot are among those on the list.
Trinity Knot & Spiral Earrings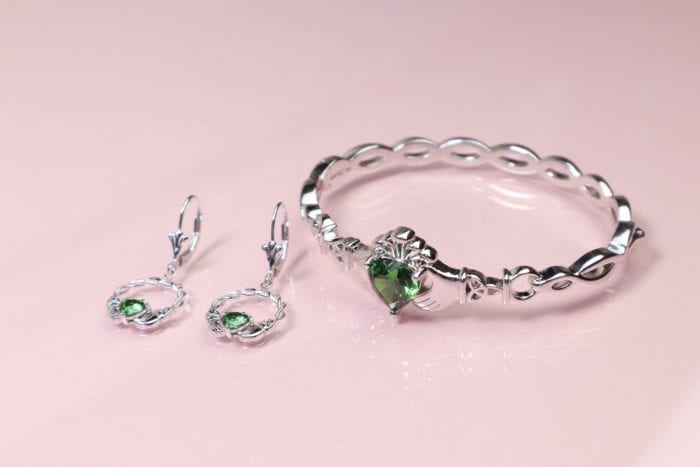 Photo from Boru
Trinity Knot and Spiral Earrings beautifully combine Celtic themes. The Trinity Knot is adorned with clear Cubic Zirconia stones in a classic Celtic design. A spiral Triskele symbol in rose gold plated dangles beside it.
Did you know that the three points of the knot represent the three stages of a woman's life as they relate to the phases of the moon? Ancient Celts used the Celtic Trinity Knot to represent and revere the neo-pagan triple goddesses Mother, Maiden, and Crone. The Trinity Knot is also known as the triquetra. Now you see why Boru's Trinity Knot and Spiral Earrings are creative gifts for mothers day!
Celtic Cross Locket
This classic Celtic Cross Locket is a one-of-a-kind piece. The oval locket is made of sterling silver and features an engraved Celtic Cross on the front. Celtic crosses, made of stone, predate Christianity, when the circle of the cross signified the sun in pagan times.
The Celtic Cross, a beautiful symbol of religion, initially appeared in Ireland in the early Middle Ages. The Celtic Cross signifies knowledge, strength, and compassion in dealing with life's ups and downs, though there are many other interpretations. You can gift a Celtic Cross Locket to show your affection and gratitude for your beloved mother.
Cherish all mothers with thoughtful presents that are ideal for the superheroes in your life. We recommend adding a personal note on the inside cover to make your gift even more meaningful. We've made it simple to shop for the mothers in your life this year with items they'll enjoy.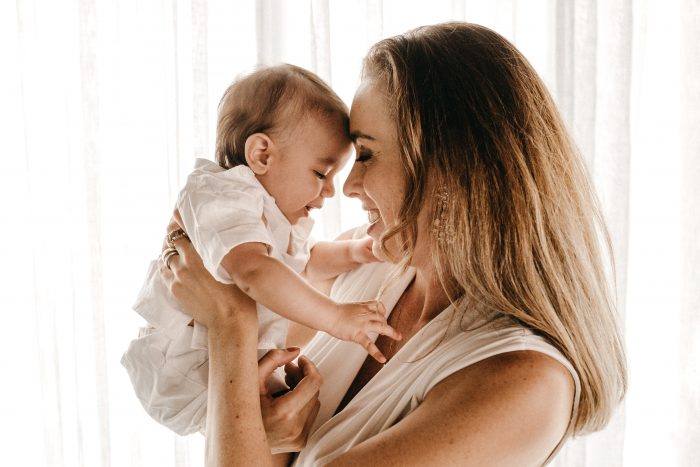 Photo by Jonathan Borba on Unsplash
Browse Boru's collection, choose the ideal Irish gift for your mother, and we'll send it directly to her, beautifully presented in one of our award-winning presentation boxes.
Sources: 
https://www.almanac.com/flower-meanings-language-flowers
https://www.manicbotanic.com.au/2019/03/07/give-flowers-gifts/#:~:text=The%20biggest%20reason%20we%20give,in%20the%20most%20elegant%20manner.&text=As%20a%20generic%20sentiment%2C%20flowers,symbol%20of%20love%20and%20care. 
https://getbaggizmo.com/5-reasons-why-you-need-a-black-crossbody-bag/
https://www.stylecraze.com/articles/letter-to-mom/
https://www.theirishjewelrycompany.com/irish-style/trinity-knots-gifts.html#:~:text=To%20the%20ancient%20Celts%20the,the%20phases%20of%20the%20moon.
https://www.manicbotanic.com.au/2019/03/07/give-flowers-gifts/#:~:text=The%20biggest%20reason%20we%20give,in%20the%20most%20elegant%20manner.&text=As%20a%20generic%20sentiment%2C%20flowers,symbol%20of%20love%20and%20care.
https://irisharoundtheworld.com/the-celtic-knot-and-meanings/