Best Christmas gift ideas for your Irish mother 
16 December 2021 ·
5
min read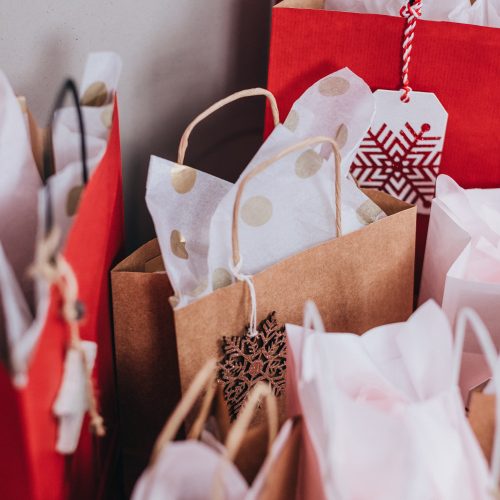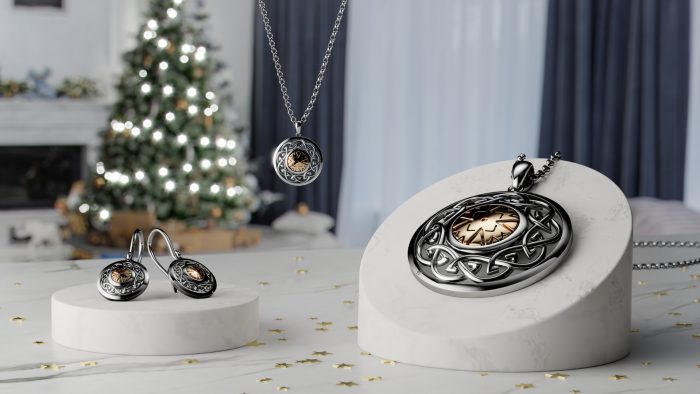 Best Christmas gift ideas for your Irish mother 
A well-thought gift is a token of appreciation and love and selecting the best option can sometimes prove to be a difficult task. Either we do not know the person well enough to come up with an option that suits their preferences, or nothing seems good enough for someone that we cherish and hold dear. Whichever might be the case, the perfect gift requires careful research and consideration, so that the outcome will put a smile on their face and they will use or wear the precious gift for many years to come.
The joy of gifting the perfect gift to someone we love may seem like an uncertain journey. Especially for our mothers, who work around the clock to make us happy and deserve only the best. There's always a way to make their days brighter and show them our appreciation, and holidays are the perfect moment to do just that.
The gift that keeps on giving 
Mothers are unique. They curb their desires to fulfill ours and they always find a way to make our days shinier, so it is only natural for us to want to return their many gifts. Most probably they do not want you to spend too much time and put pressure on yourself to pick out a gift, therefore it is best that you think ahead of several options.
Christmas time is a busy period, stores are packed with people in search of those special gifts that will make friends and relatives happy. And you might find yourself at odds with the sudden frenzy. If you are on the look-out for a gift for your mother, the options are endless and narrowing them down might prove to be a challenge.
A special piece of jewelry is always a good idea, for any woman, especially for a mother, specifically for an Irish mother. In Irish culture, Celtic traditions have been passed down from generation to generation and their symbolism influenced many cultures throughout history. The unique design of the rings, for instance, carries special meaning and the intricate patterns makes them an excellent and thoughtful gift for someone as special as a mother.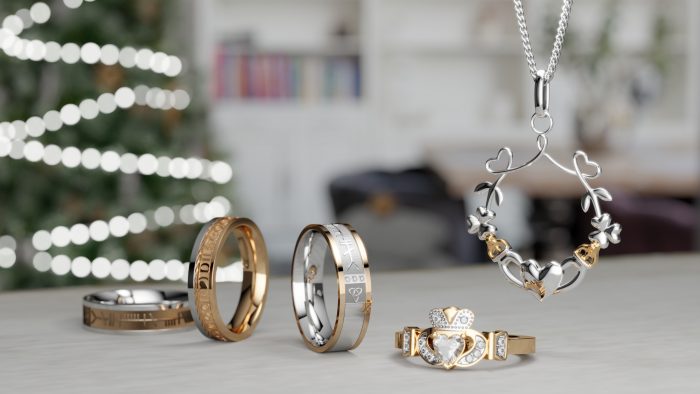 Special jewelry are a gift from the heart 
Perfection comes in many forms, but none is quite like a mother's love. Showing our gratitude by offering them a special gift on Christmas is only natural and picking a piece of jewelry to express our love is quite often the first option.
Claddagh rings are traditionally made of gold and other precious materials and are passed down from the mother to the eldest daughter and stay in the family for many generations. In recent years, birthstones have been added to the classic design which makes it even more precious and adds to their symbolism. For an Irish mother, the Claddagh ring represents tradition, heritage, connection to the roots and the symbol of the unique bond between mother and child.
Worn regardless of status, by women and men alike, and forged from different precious materials, such as platinum, gold or silver, the Ogham rings make an excellent gift for someone special. Ogham is the ancient Celtic alphabet that has been used for centuries to adorn pieces of jewelry and the rings rose in popularity due to their unique design and patterns carrying special meaning. The journey of Ogham rings began many centuries ago, when people in Scotland and Ireland forged gold and other precious materials to transform them into special pieces of jewelry.
The quaint charm of Irish necklaces not only completes any style, but also adds to it, creating a distinctive look, where the old meets the new and tradition is brought to life in a creative manner. Adorned with precious stones or carved in intricate patterns, they make the perfect Christmas gift for an Irish mother and a thoughtful gesture that embodies both love and tradition.

More than meets the eye 
Irish tradition goes back centuries and Celtic heritage brought to modern life ancient stories, legends and the undeniable beauty of jewelry design. Honoring tradition is deeply rooted in Irish culture and gifts that carry meaning are cherished and appreciated to this day.
Holiday season is the perfect moment to bring together the best of both worlds: the universal love for our mothers and the touch of tradition, with a modern twist. If you are searching for that unique gift that will put a smile on your mother's face, look no further, as Irish pieces of jewelry carry the symbolism that makes words obsolete.
Each piece, be it adorned with precious stones or Celtic patterns, tells a story. Celtic bracelets are the perfect gift for someone a mother of Irish descent. The craftsmanship and precious materials are skillfully combined to bring to life ancient legends, as the featured patterns bring about symbolism and meaning.
Brought to modernity and worn with pride, Celtic-inspired jewelry stood the test of time and tells the stories of fearless warriors and the rich history that the entire world has come to love and appreciate. A gift from the heart for a special person in your life, a symbol of love and continuity, Irish jewelry ensures that tradition is a journey which yet has more stories to tell and generations to enchant.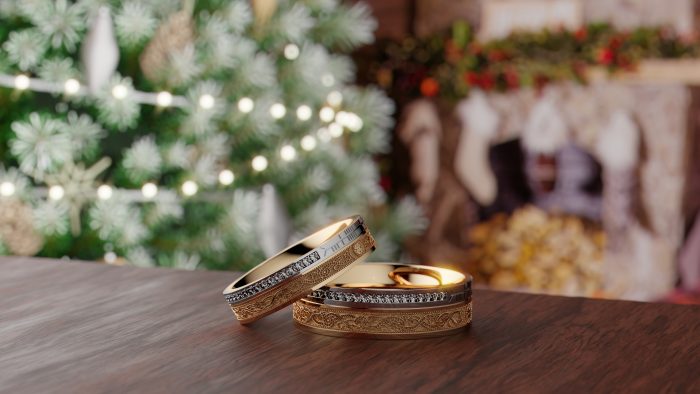 Hectic Christmas gift shopping is always a challenge, especially if you want your gift to be unique, special and meaningful. When searching for that perfect token of love for your Irish mother, take a look at Celtic-inspired pieces of jewelry; you might just have stumbled upon the perfect solution. Bracelets, earrings, necklaces and rings adorned with symbols, gems  and precious materials are masterfully forged together to give the best tradition and modernity combined have to offer.
Sources:
The Irish Jewelry Company's Blog – Irish Culture and Traditions (irishtraditions.org)
Brief History of Gold Jewelry – irish culture and traditions
Traditions Of Irish Claddagh Rings (enjoy-irish-culture.com)
Ogham Alphabet Guide: Letter by Letter | Claddagh Design