Are Claddagh Rings for Men?
06 August 2020 ·
3
min read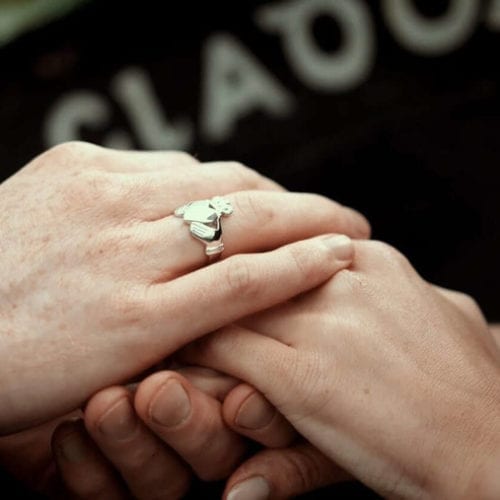 Many women from Ireland and around the world have been known to love and wear the Irish Claddagh Rings and Claddagh Jewelry, but do men wear Claddagh Rings? The answer is an astounding YES!
The Claddagh Ring is always a popular men's jewelry choice. It signifies history and a connection to the past and is also seen as a statement of identity.
What is the meaning of the Claddagh Ring?
The Irish Claddagh ring, which consists of two hands representing friendship, a heart to symbolize love, and a crown for loyalty has since become one of the most distinguished expressions of love in Ireland and beyond. The meaning behind this ring is to 'Let Love and Friendship reign' which is a unique touch and blessing as a wedding ring that has been used by a small community of people over the last four hundred years.
How to Wear a Claddagh Ring
The Claddagh Ring is not, however, only a token of one's love or loyalty. It can also be used to decipher or broadcast one's relationship status; depending on which direction the heart points and on which hand it is worn. Thus, knowing how to wear a Claddagh ring is key:
Single: If you are single, wear the Claddagh Ring on your right hand with the heart pointing outward.
Engagement: If you are engaged, wear the Claddagh ring on the third finger of your left hand with the heart pointing outwards.
Wedding: If you are married, wear the Claddagh ring on the third finger of your left hand with the heart pointing inwards towards your heart.
Famous Claddagh Ring Wearers
Claddagh Rings are worn as a symbol of Irish heritage and to honor their family & ancestors. Many celebrities and famous men such as Walt Disney, Jim Morrison, Liam Gallagher, Dermot O'Leary, John F. Kennedy to name a few, have been known to wear and love wearing Claddagh Rings. John F. Kennedy and his wife Jackie Kennedy were gifted Claddagh Rings on their trip to Ireland to honor his Irish roots and he was pictured wearing the ring during the trip.
Many Irish stars such as Daniel Day-Lewis, Colin Farrell, and many more wear a Claddagh Ring as a symbol of their Irish heritage.
Walt Disney's statue in Disneyland even has a Claddagh Ring on his outstretched hand.
Men's Claddagh Wedding Rings
The uncomplicated traditional Claddagh Ring is the most widely worn and preferred version by men, however, Claddagh Rings come in various traditional and modern styles and are also worn as wedding and engagement rings. The Claddagh symbol can also be seen in various interpretations such as Celtic Crosses, Cufflinks & Pendants in a variety of options!
Claddagh Rings represent a sacred bond and love between couples. We have a wide selection of wedding bands and rings to help you choose the best style based on your budget and preference.
Originally known as Celtic & Heraldic Jewelry, Boru Jewelry were the first manufacturers to use the Claddagh symbol on a standard Wedding Band.
Claddagh wedding rings and bands are available in multiple metal options.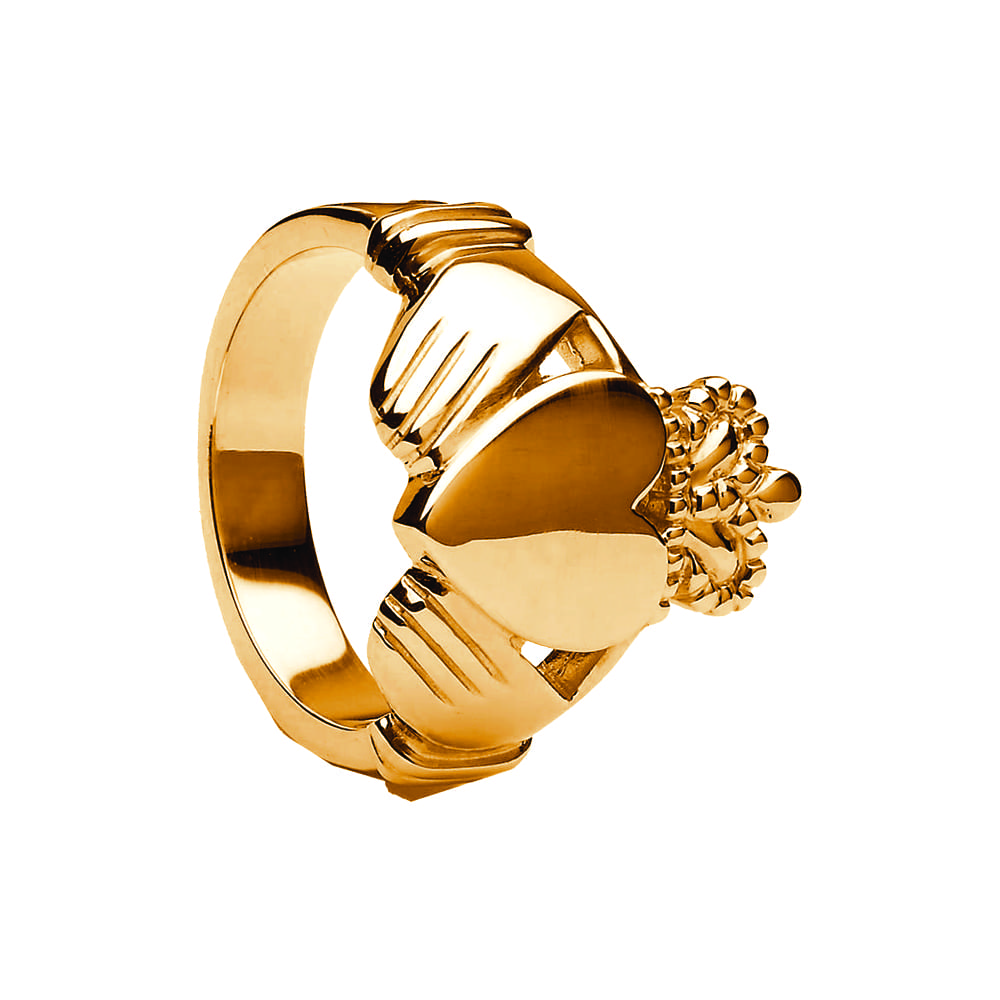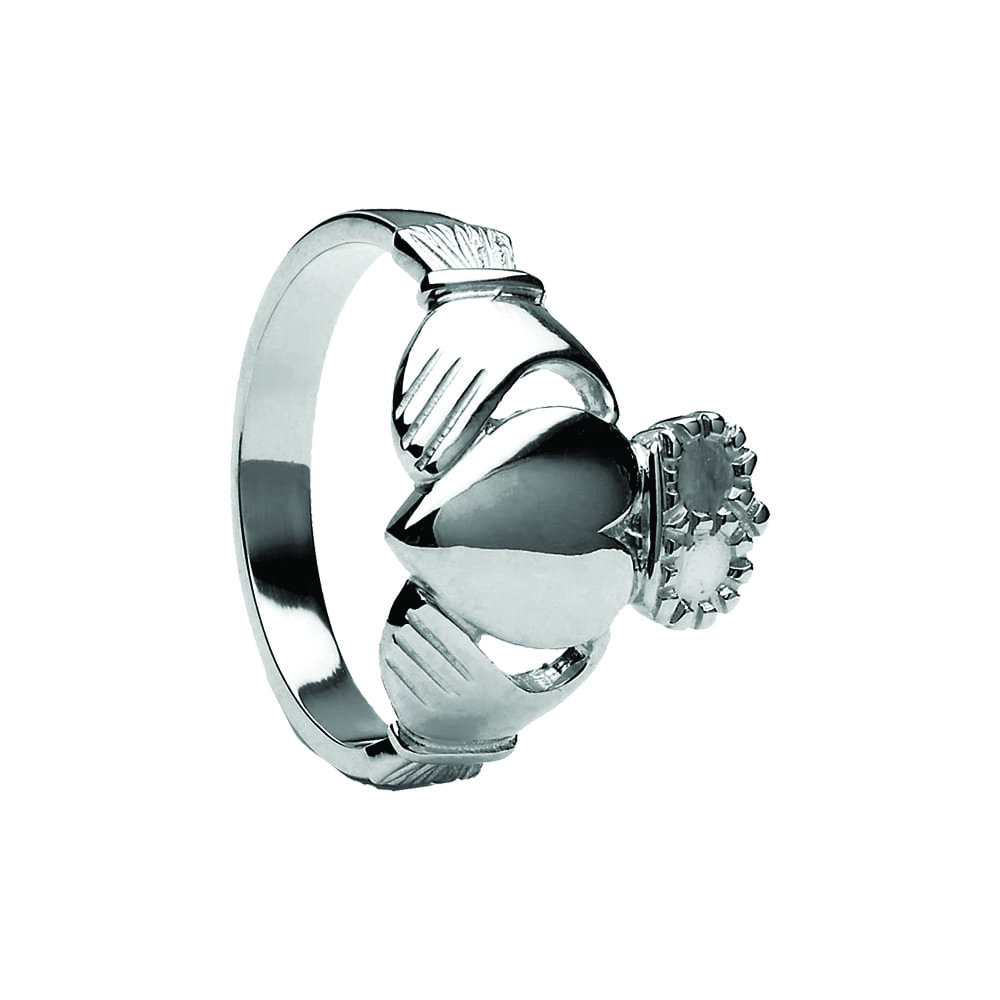 Use a ring size guide & converter to help you choose the right size for your ring. However, for best results,  it is recommended to visit a local reputable Irish jeweler to have your finger professionally measured.
So in conclusion, Men can wear Claddagh Rings. Irish Celtic Jewelry is worn and adored as a symbolic piece of jewelry by both men and women which will be passed down through generations to come to value family heritage and history.