A Comprehensive Guide To Choosing Bridal Jewelry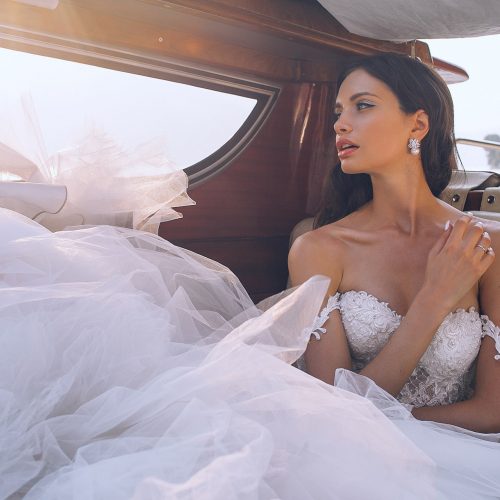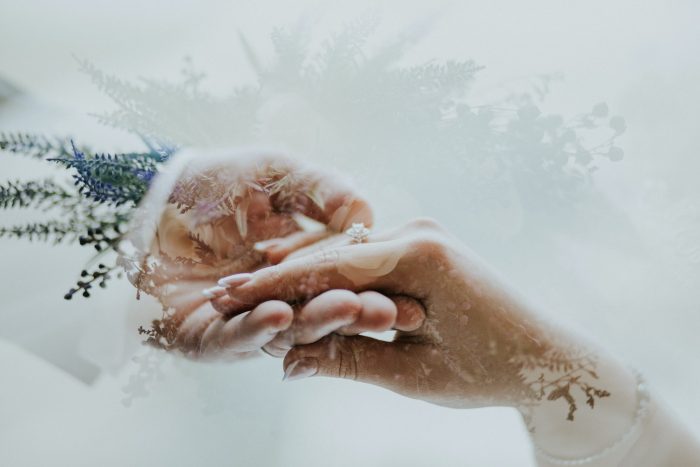 Photo by Alvin Mahmudov on Unsplash
Even though choosing wedding jewelry can be stressful, it can also be a fun aspect of the wedding planning process. The jewelry and accessories add a personal touch to the bride's outfit, makeup, and even hairstyle.
Hence, any prospective bride should take great care when selecting their bridal jewelry. Rather than overshadowing your appearance, you want to buy jewelry that will enhance it. Even if you fall in love with a particular piece, you might find that it simply doesn't go with your wedding dress, no matter how beautiful it is.
Following some expert tips may help you find the right jewelry. We've put together a guide to assist you in finding the most fabulous wedding jewelry to ensure that your shopping experience is as fruitful as it should be. 
Our guide to choosing bridal jewelry can also help anyone looking for an inspired wedding gift for a bride. And, of course, it will help you select bridesmaid jewelry, if that is what you're searching for.
Find Your Comfort Zone
When it comes to completing your look, you don't have to start from scratch. Let your wedding look be based on what you know works and what you feel most confident in. Consider attires you've worn and enjoyed for other formal occasions, such as friends' or family weddings, and choose jewelry in line with that same style.
You'll have a gorgeous wedding day look you'll remember fondly for years if you trust your instincts, pick something you like, and follow a few of our finest styling ideas.
Consider Your Dress's Neckline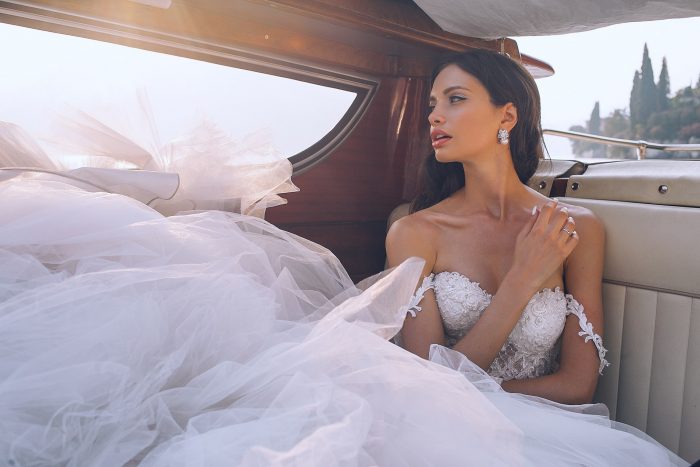 Photo by Maria Orlova on Unsplash
Consider how your jewelry options will work with your dress's neckline as an easy method to ensure it'll match your outfit. Choose jewelry that "fills in the gaps" of skin exposed by your wedding gown, never overlapping it but providing just the right amount of shine to complement it.
You can better understand what type of jewelry suits each neckline here below.
Strapless Neckline
Bridal necklaces look great with strapless gowns since they show a lot of skin around the collarbone. Instead of a medium or long necklace, we recommend a choker or a shorter necklace for necklines like this one. 
Longer necklaces can look out of place when combined with strapless gowns. Remember, the key is to choose a necklace that rests nicely in the middle of all that exposed skin.
V Necklines
By mirroring the curve of the neckline, a simple necklace can nicely accent a v-neck gown. If your gown has a plunging v-neck, a drop necklace will complement its dramatic curve. 
➽ Discover our exquisite range of wedding necklaces and choose the one that best compliments your style. 
Alternatively, you could go without a necklace entirely, allowing your dramatic neckline to speak for itself. Consider bridal bracelets and wedding earrings instead. 
Sweetheart Neckline 
Medium-length pendants and bridal drop earrings are ideal for highlighting the dip of a sweetheart neckline. Because this dress type has a delicate, romantic appeal, simple necklaces, earrings, and wedding bracelets go best with sweetheart necklines.
Halter-Style Neckline
Because halter-style wedding dresses with high necklines don't allow much room for a necklace, we usually advise against wearing one. Instead, go for other bridal jewelry sets and wear dazzling wedding earrings and a lovely, eye-catching wedding bracelet to pull off a halter or high neckline.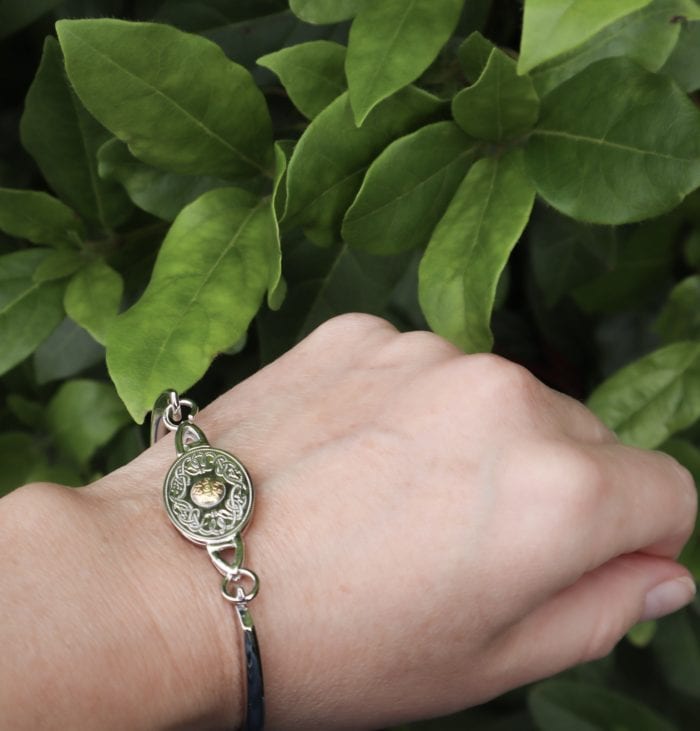 Photo by Boru
Know Your Veils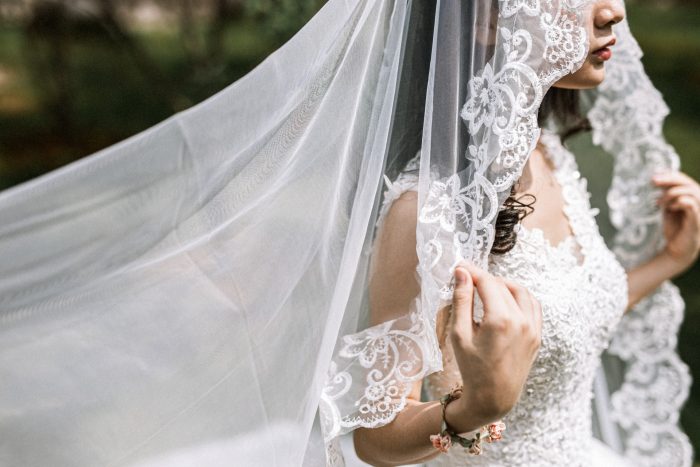 Styling expert Lauren Hartman believes there must be a focal point in your look. She is the founder of Philadelphia-based wedding and fashion styling firm Trousseau Style, and her suggestion to you on your wedding day is to "give your wedding look that personal touch."
By choosing one or two accessories (like veils and bridal jewelry) to complement your look, you're emboldening your style and making a fashion statement. The trick is to keep it simple and stylish, as overdoing bridal accessories is never a good idea.  
So, if your clothing is the dessert, choose one thing to be the cherry on top. If your one piece is going to be a veil with appliqués, a lot of fabric, or details, then you should keep your jewelry basic. This also goes the other way around!
Moreover, there are a few pointers you should keep in mind while choosing your wedding veil. 
Simple, sheer veils
If your wedding gown has a stunning back, think about the length and fabric of your veil. That's something you don't want to hide! While a bridal veil can add drama to the style, a simple sheer one is ideal for back shots. You can choose a birdcage veil or a blusher. In this case, your veil will not overshadow or compete with your jewelry, hence you can choose whatever bridal jewelry necklace, earrings or headpieces you prefer.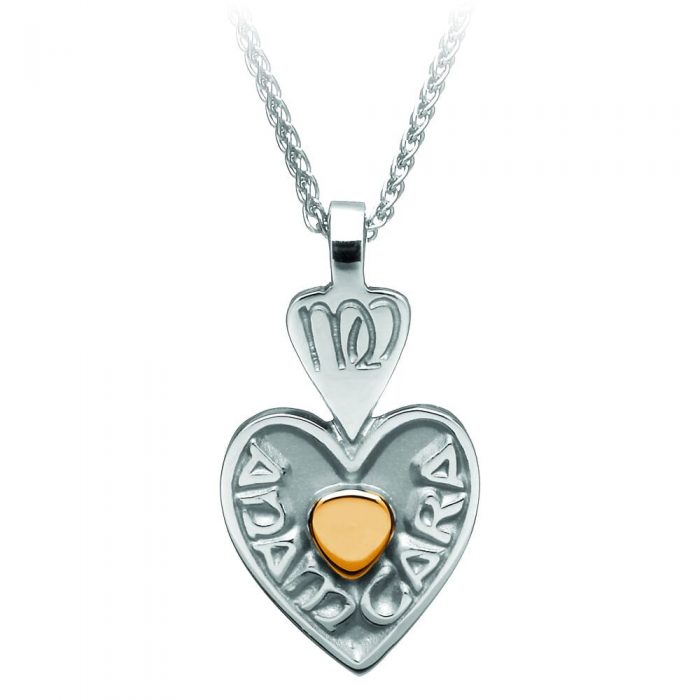 Photo by Boru
Statement veils
When choosing a long veil, whether ballet length or perhaps even cathedral length that goes up to your ankles, you make it the focal point. Especially since long veils are usually adorned with intricate, stunning embroidery. This means you should let it shine and compliment it with discreet jewelry: bridal earrings and a very fine necklace. Or go for a wedding bracelet or bangle.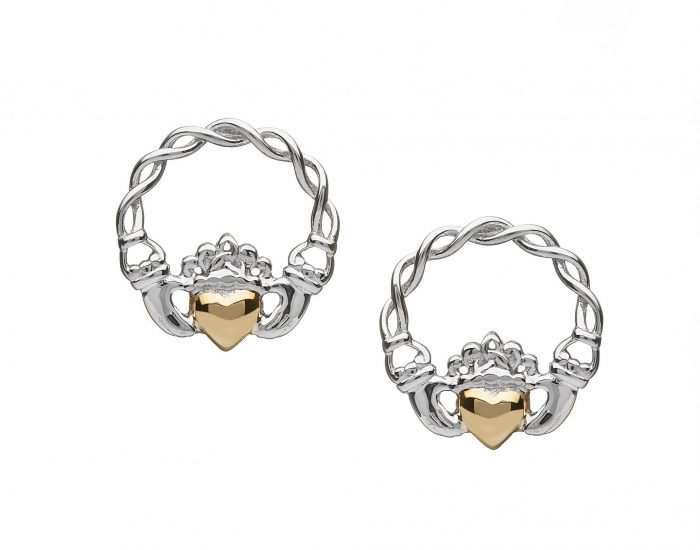 Photo by Boru
Match Your Precious Metals To Your Dress
Are you having trouble deciding between silver, white gold, or rose gold jewelry? Allow the color of your gown to make a choice for you. You may not notice this, but certain metals look better with certain dress colors. 
Moreover, keep in mind that there are many various hues of white to choose from when choosing your bridal jewelry. 
Ivory wedding dress
In general, ivory matches yellow gold best because it brings out the fabric's milky tint.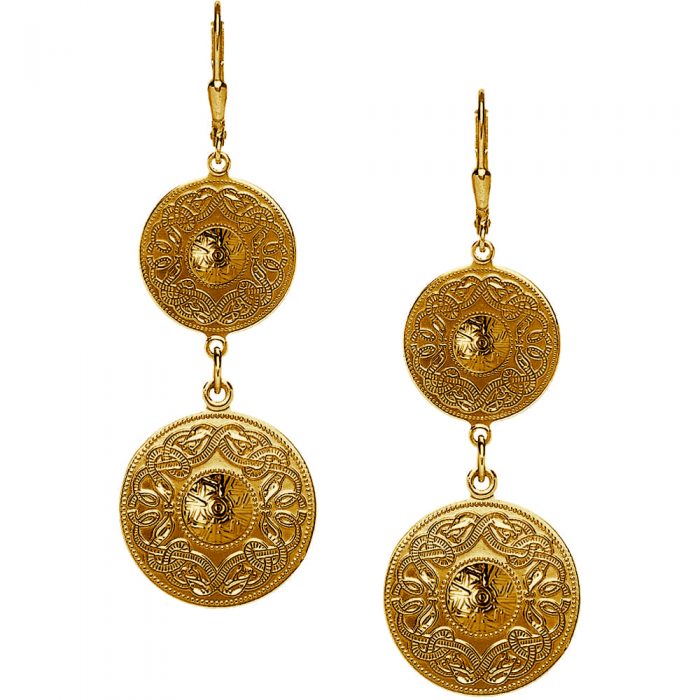 Photo by Boru
White wedding dress
Choose silver or platinum highlights or pearl details for a pure white gown—gold may clash with brighter white tones. 
Oatmeal wedding dress
You have many options with an oatmeal-white dress—this barely off-white color looks stunning with yellow gold, rose gold, white gold, or pearls.
Another way to choose the perfect wedding jewelry metal is to match it with your skin. In fact, jewelry acts much like makeup and can accentuate your natural beauty if picked right.
Cool skin tones
If your skin has hints of pink, red, or blue, then you have cool undertones. Pale or white metals, such as silver, white gold, and platinum, complement cool skin tones the best.
Warm skin tones
Warm undertones are usually rosy, yellow, or golden in color. Yellow gold, rose gold, copper, and brass are the metals that work best with warm skin tones.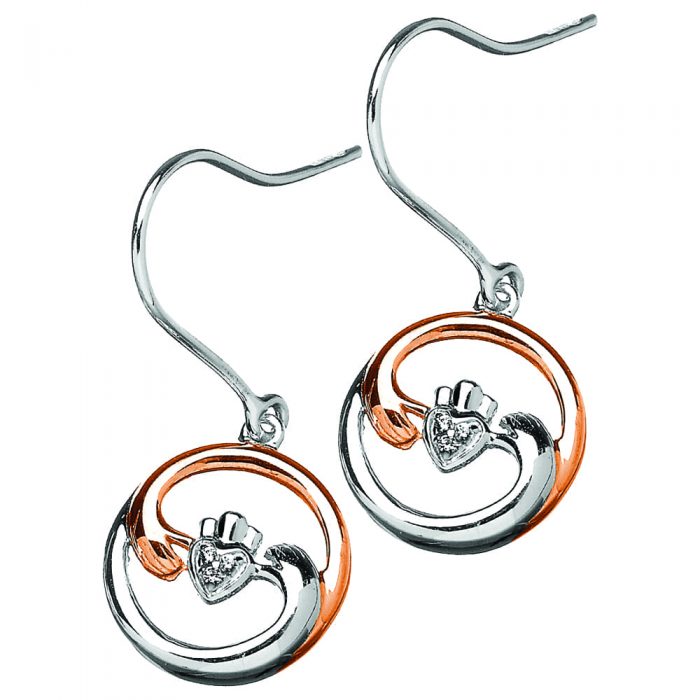 Photo by Boru
Mixed skin tones
You may have a neutral skin tone if you have a combination of the above characteristics. You are lucky! You can wear whatever metal tones that make you feel the most comfortable.
Don't Overdo It: Less Is More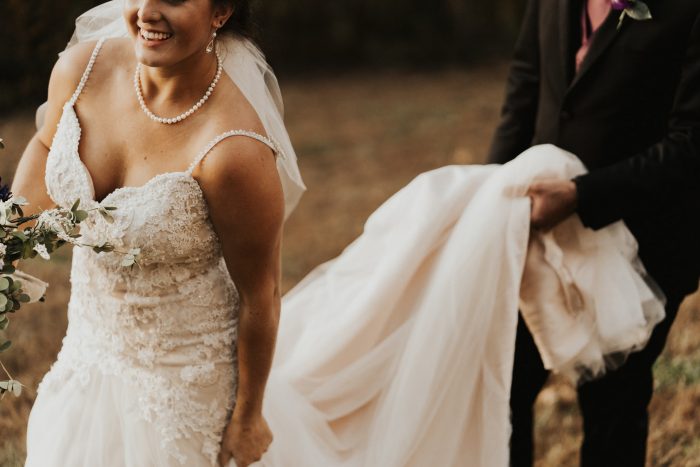 Photo by Scott Broome on Unsplash
One of the most important rules of wedding jewelry selection is to avoid going overboard. We adore how accessories lend a unique touch to your style, but too many can be distracting.
You don't want your accessories to overshadow you, no matter how tempting it is to layer the gems and sparkle. Make a list of your wedding dress's main qualities before you start shopping, and then base your decisions on that.
Finally, when it comes to piercings, earrings, or any facial jewels; you can take cues from your hairstyle and start building your look from there.
Hairstyle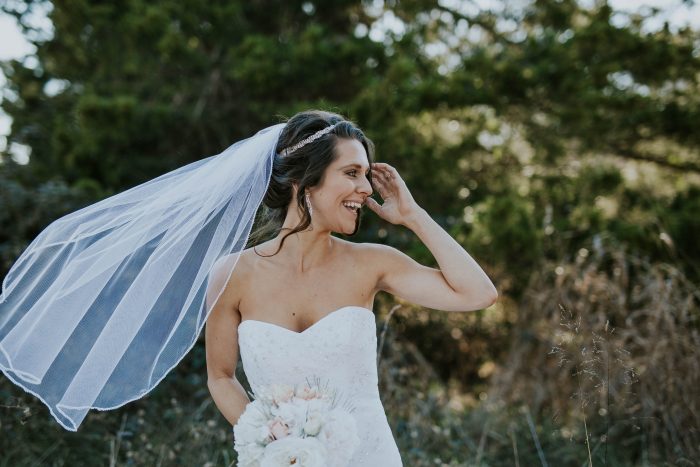 Photo by Brooke Cagle on Unsplash
The hairstyle you choose will influence the style of jewelry that'll look best with your wedding look.  For example, an updo is a lovely and romantic hairstyle. However, it does necessitate a little more care while selecting your wedding jewelry, particularly your wedding earrings.
Up-dos
Tiny bridal drop earrings will suffice if your hair is left down and over your ears. They make for fantastic bridesmaid earrings too. However, something a little more dramatic, such as a pair of long, intricate danglers, would be appropriate for an updo.
Photo by Boru
➽ When it comes to wedding earrings, Boru Jewelry has a stunning collection of different styles, featuring ancient symbols embodied in a contemporary design. Select that one pair that speaks to you. 
Down-dos
Wearing your hair down usually hides large bridal earrings, therefore works best with delicate stud earrings.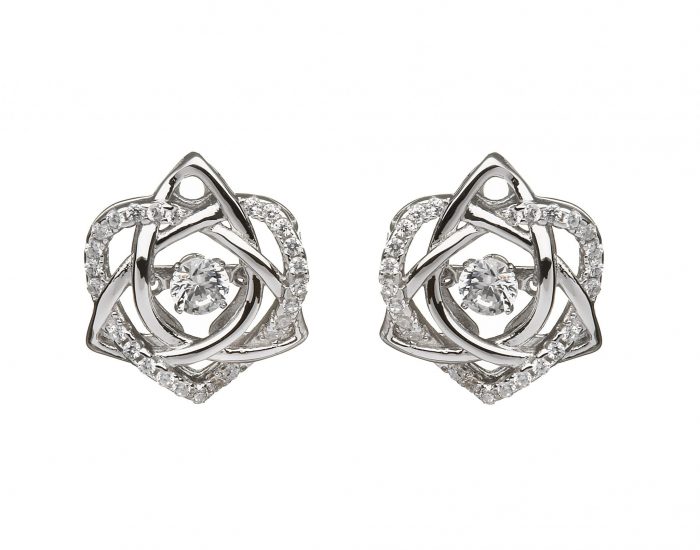 Photo by Boru
Be Yourself
Even though it's a special day, don't deviate too much from your usual style. The most important thing to remember while selecting the best bridal jewelry sets is that whatever you wear should reflect your personality.
Stick to studs if you don't want to wear huge, chandelier wedding earrings. There's also no need to bury yourself in jewels on your special day if you rarely wear jewelry.
The idea is to appear and feel like the most attractive version of yourself. Do you like how your neck looks wearing a drop necklace? Take a chance! You'll feel confident if you're delighted with all of your accessories—and confidence is the finest accessory of all.
We hope this article helped you find the perfect wedding jewelry that matches your dress, hairstyle, skin tone and personal style. Make sure you check Boru's collection of wedding jewelry whether you're looking for bridal sets, a wedding day gift for the bride, or bridesmaid jewelry sets.
Photo source: Unsplash, Boru Jewelry
References:
https://www.theknot.com/content/top-10-wedding-accessory-tips
https://www.frankjewelers.com/blog/jewelry/tips-to-help-you-pick-what-bridal-jewelry-to-wear/
https://www.theknot.com/content/how-to-pick-jewelry-to-match-your-wedding-dress
https://www.brides.com/wedding-jewelry-5116123
https://www.maiden-art.com/blogs/italian-jewelry-fashion-jewelry-and-style-tips/how-to-choose-the-right-jewelry-for-your-skin-tone 
https://craftedbycitrus.com/blogs/news/what-metal-looks-best-on-me
https://www.atelierlaf.com/blogs/custom-jewelry/how-to-choose-jewelry-that-suits-your-skin-tone-in-2020#:~:text=COLOURS%20FOR%20DIFFERENT%20SKIN%20TONES,white%20metals%20and%20yellow%20metals.